---
Spanish Sentences using mandato
The
Sentence Maker
allows you to enter a word or phrase in the text box below and retrieve translated sentence pairs (English and Spanish) containing that word/phrase. This tool is great for seeing how words are used in a natural context.
more...
Un monarca no puede extender su mandato a voluntad.
A monarch cannot extend his mandate at will.
No hay mandato para esto.
There is no mandate for this.
El mandato parlamentario europeo es un mandato importante.
European parliamentary office is an important office.
Asumimos esta responsabilidad, este mandato.
We shall accept this responsibility and take up this challenge.
Pero, ¿qué hay del mandato?
But what about the mandate?
Necesitamos que respete su mandato.
We need you to stick to your brief.
Mandato de un diputado (continuación)
Mandate of a Member (continuation)
No es crear un nuevo mandato.
It is not to create a new mandate.
La Unión no tiene mandato popular.
The Union has no popular mandate.
No ha solicitado un nuevo mandato.
It has not requested a new mandate.
No hay ningún mandato, señor Duff.
There is no mandate, Mr Duff.
Amsterdam realizó un mandato claro.
Amsterdam has set a clear assignment.
Nuestro mandato negociador no lo establecía.
Our negotiating mandate did not provide for this.
¿Ha querido incluir también su segundo mandato?
Have you already included your second term of office?
Anulación del mandato del Sr. Le Pen
Withdrawal of Mr Le Pen' s parliamentary mandate
La próxima Presidencia tendrá un mandato real.
The next chair will have a real mandate.
Tiene un claro mandato de la Asamblea.
You have a clear mandate from the House.
Ha sido acertado recoger hoy este mandato.
It is a good thing that we are picking up where we left off then.
Es decir, no todos carecen de mandato.
They are therefore not all there without a mandate.
El BERD tiene un mandato político.
The EBRD has a political mandate.
¿Para qué deberíamos darles un mandato?
What would we want to give you a mandate for?
Siempre he estado a favor de prolongar su mandato.
I have always been in favour of extending their mandate.
Es mi primer mandato en este Parlamento.
This is my first term of office in this Parliament.
Así seguirá siendo durante todo nuestro mandato.
That will remain so throughout our mandate period.
¿Cuándo tendrá el Consejo un mandato?
When will the Council have a mandate?
Una cosa para mí está clara: nuestro mandato es no cambiar el mandato, nuestro mandato es transformar este mandato en un Tratado.
One thing is clear to me: our mandate is not to change the mandate. Our mandate is to transform that mandate into a Treaty.
¿Cuál es el mandato de los negociadores?
What is the negotiators' mandate?
Podríamos negociar dentro de ese mandato.
Within this mandate we could negotiate.
Usted nos ha pedido un mandato.
You have asked us for a mandate.
La unidad del mandato es real.
The unity of the mandate is there.
Tiene un mandato en materia de terrorismo.
It does have a mandate for terrorism.
Pero el mandato sigue siendo el mismo.
The mandate will continue to be the same, however.
Apoyamos su mandato en varias cuestiones.
We support its mandate in several ways.
Nuestro mandato también está a punto de terminar.
Our term is also coming to an end.
Esto equivale al llamado mandato condicional.
This amounts to a so-called conditional mandate.
Podemos modificar el mandato de nuestro banco.
We can change the mandate of our bank.
Necesitamos un mandato con una única voz.
We need a univocal mandate.
Este mandato de negociación es extremadamente importante.
This is an extremely important negotiating mandate.
El mandato no ha recibido aprobación parlamentaria.
The mandate has not received any parliamentary approval.
Nosotros no le concedimos a la Comisión este mandato.
We gave the Commission no mandate for this.
Asimismo requiere un mandato más amplio.
In addition, a broader mandate is required.
La reciprocidad forma parte del mandato.
Reciprocity is part of the mandate.
¿Alguien puede explicar cuál es el mandato?
Can someone please tell us what the mandate is?
El mandato del BEI expira en octubre.
The EIB's mandate expires in October.
Simplemente no tienen un mandato para ello.
They simply do not have a mandate for that.
Eso se llama un mandato libre.
That is called a free mandate.
Han recibido un mandato para representarles.
They have a mandate to represent the electors.
¿El período del mandato del Presidente Clinton?
Is President Clinton's term of office a reasonable period?
¿Cuál es el mandato que consideran?
What exactly do you have in mind?
Su mandato está formulado con amplitud.
That is largely what Europol is about.
Recibimos, entonces, el mandato de negociar.
We were then given a mandate to negotiate.
This page is powered by the Spanish Sentences Builder
---
Listed below are some of the most common sentences viewed on this site: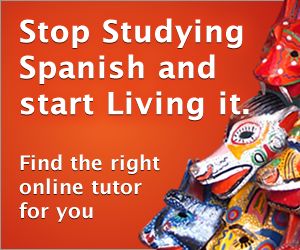 ---