---
Spanish Sentences using aguardar
The
Sentence Maker
allows you to enter a word or phrase in the text box below and retrieve translated sentence pairs (English and Spanish) containing that word/phrase. This tool is great for seeing how words are used in a natural context.
more...
Habríamos aguardado más, pero estábamos muy cansados.

We could have waited more but we were very tired.
Estábamos aguardando a mis padres cuando el espectáculo empezó.
We were waiting for my parents when the show started.
Los niños aguardaron pacientemente por su mamá.
The children waited patiently for their mother.
Podemos pensar en el pasado o aguardar al futuro.
We can dwell on the past or look forward to the future.
Las cosas van avanzando y ahora nos toca aguardar y no perder la esperanza.
Things are progressing and going forward and now let us wait and hope.
Hemos de aguardar las propuestas y la valoración de la Comisión.
We must await the Commission's proposals and assessment.
Tenemos que aguardar a las decisiones que dichas autoridades adoptarán a su debido tiempo.
We have to await the decisions that they will make in due course.
Vamos a suspender la sesión unos minutos, para aguardar la llegada del Comisario interesado.
We shall suspend the sitting for a few minutes, while we wait for the relevant Commissioner to arrive.
Ahora no podemos hacer otra cosa que aguardar la votación de mañana y disponernos luego a emprender un procedimiento de conciliación.
All we can do now is await the vote tomorrow and prepare ourselves to begin conciliation procedures.
Hemos de aprender de esta situación y aguardar una paz duradera en toda la región, incluida la paz entre Israel y Palestina.
Let us then draw lessons from this and look forward to a lasting peace in the whole region, including peace between Israel and Palestine.
Debe darse primacía a los países que tengan estabilidad democrática, apertura y una economía de mercado que funcione, mientras que los que no hayan logrado aún estos objetivos, deben aguardar.
Countries with a stable democracy, openness and a functioning market economy should have priority, while countries which have not yet achieved these goals should have to wait for membership.
La decisión del Consejo sobre financiación debe aguardar a una propuesta de la Comisión de modificar el correspondiente reglamento y al dictamen del Parlamento europeo sobre dicha propuesta.
The Council decision on funding must await a Commission proposal to modify the relevant regulation and the opinion of the European Parliament on this proposal.
Confiamos en que en este año, en cualquier caso después de las elecciones en Eslovaquia, se verán progresos en ese país, pero debemos aguardar.
We hope that we will see some progress this year, or at least after the elections in Slovakia, but we will have to wait and see.
El peligro de la duda se hace real en estos momentos en que los líderes socialistas proponen aguardar o incluso modificar toda la UEM o el pacto de estabilidad.
The risk of wavering has become a reality now that socialist leaders want to delay EMU or even to change it totally or to alter the stability pact.
This page is powered by the Spanish Sentences Builder
---
Listed below are some of the most common sentences viewed on this site: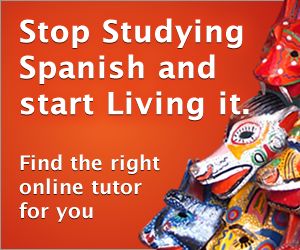 ---