---
Spanish Sentences using actitud
The
Sentence Maker
allows you to enter a word or phrase in the text box below and retrieve translated sentence pairs (English and Spanish) containing that word/phrase. This tool is great for seeing how words are used in a natural context.
more...
El portavoz hizo una crítica acerca de la actitud del consejero.

The spokesperson was highly critical of the advisor's attitude.
Tiene una actitud muy responsable.
He has a very responsible attitude.
Nosotros entendemos la actitud de la paciente
We understand the attitude of the patient
Sus amigos censuraron su actitud irresponsable.
His friends disapproved his irresponsible attitude.
¡Cambien ya de actitud!
Do not continue in this vein!
No he encontrado ninguna actitud reacia.
I have encountered no sour attitudes.
Deberíamos modificar esa actitud.
We should move away from that.
Existe esta actitud.
That is the kind of attitude that exists.
Personalmente, deploro esta actitud.
Personally, I deplore that pronouncement.
Esta actitud no es responsable.
This is not a responsible attitude.
No queremos una actitud no comprometida.
We do not want a noncommittal attitude.
Me parece una actitud irresponsable.
I consider that to be irresponsible.
Es una actitud inaceptable.
This is an unacceptable attitude.
No aprobamos dicha actitud.
We do not approve of that.
Esta actitud me parece terrible.
This attitude, I find, is appalling.
Esa actitud no la compartimos.
We do not agree with this attitude.
Debemos oponernos a esta actitud.
That is something we reject.
Su actitud fue acertada.
He was right to do that.
¡Esto constituye una actitud infame!
That is a disgraceful attitude!
Realmente no puedo aceptar su actitud.
It is really impossible for me to condone your behaviour.
Realmente no puedo entender su actitud.
I just cannot understand its attitude.
Cualquier otra actitud sería irresponsable.
Anything else would be irresponsible.
Es una actitud extremadamente valiente.
That is an extremely courageous attitude.
Debemos adoptar una actitud holística.
We need to adopt a holistic attitude.
Es una actitud profundamente antidemocrática.
That is a deeply undemocratic attitude.
Esta actitud simplemente no es sostenible.
This attitude is quite simply not tenable.
Esto es una actitud ultraliberal.
That is an ultra-liberal attitude.
Necesitamos un cambio de actitud.
We need a change in attitudes.
Esto me parece una actitud errónea.
I believe that approach to be flawed.
Esta actitud no honra a nuestro país.
This attitude does not show our country up in a very good light.
Aquí no estamos habituados a esta actitud.
We are not used to that here.
Han cambiado ligeramente de actitud.
They have moved a little.
¡Deponga su actitud, señor Blair!
Get out of that Mr Blair!
Debemos adoptar una actitud más positiva.
We must adopt a more positive approach.
¡Esta es una actitud que no podemos tolerar!
We really cannot tolerate behaviour of this kind!
Esa actitud no habrá reforzado nuestro argumento.
That will not have strengthened our case.
Me gustaría que se mantuviese esta actitud ofensiva.
It is an aggressive approach I should like to see maintained.
Les agradezco a todos su actitud constructiva.
I thank you all for your very constructive attitude.
La urgencia habría exigido una actitud eficaz
The urgent nature of the subject should have demanded an effective approach:
La única respuesta es una actitud inflexible.
The only possible response is a hardline attitude.
Esta actitud criticable es sobre todo irresponsable.
The worst feature of this deplorable attitude is its irresponsibility.
Por eso su actitud merece ser destacada.
Your attitude in this regard is worthy of a special mention.
Debo decir que esa actitud ha cambiado.
I must say that that attitude has changed.
Creo que es una actitud muy miope.
It seems to me to be short-sighted.
La Comisión está en actitud de escucha.
The Commission is in listening mode.
Creo que era una actitud completamente equivocada.
I believe that this was completely the wrong attitude.
Su actitud es ridícula y paranoica.
His attitude is ridiculous and paranoid.
Este tipo de actitud no ayuda a nadie.
This sort of attitude does not help anyone.
Esta actitud tiene efectos nefastos, a mi juicio.
The effects of such behaviour are, in my opinion, fatal.
Es hora de adoptar una actitud diferente.
It is now time to take a different road.
Este tipo de actitud es inaceptable.
This kind of attitude is unacceptable.
Lamentablemente, esa decisión y esa actitud no sorprenden.
Regrettably, this decision and the attitude giving rise to it comes as no surprise.
Esta innecesaria actitud nos llevará a complicaciones no deseadas.
This sort of thinking is unnecessary and will lead us into unwanted complications.
Resulta difícil imaginar una actitud más egoísta.
One can hardly imagine a more selfish attitude.
This page is powered by the Spanish Sentences Builder
---
Listed below are some of the most common sentences viewed on this site: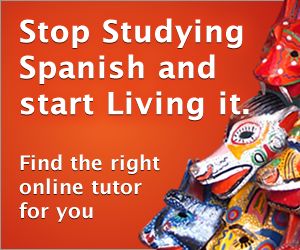 ---