---
Spanish Sentences using establecer
The
Sentence Maker
allows you to enter a word or phrase in the text box below and retrieve translated sentence pairs (English and Spanish) containing that word/phrase. This tool is great for seeing how words are used in a natural context.
more...
Usted puede establecer depósito directo con este formulario.

You can set up direct deposit with this form.
Se ha establecido un acuerdo unilateral.
A unilateral agreement has been established.
El sistema le permite establecer el idioma del navegador.
The system allows you to set the browser language.
Debemos establecer esta relación.
We need to make that link.
Hemos de establecer criterios.
We must set standards here.
Tenemos que establecer políticas.
We have to set policy.
Deberíamos establecer las prioridades.
We should really decide on priorities.
Necesitamos establecer duras sanciones.
We need to take tough sanctions.
No debemos establecer nuevos obstáculos adicionales.
We must not erect further new barriers.
¿Qué normas se van a establecer?
What rules should we put in place?
No vamos a establecer la censura previa.
Preventive censure must not be introduced.
Debemos establecer un verdadero ejemplo.
We must set a real example.
Debemos establecer unos límites claros.
There must be a clear line drawn here.
Hungría debe establecer tales garantías.
Hungary must institute such guarantees.
¿Cómo se van a establecer allí las prioridades?
How are priorities supposed to be set here?
Entonces tuvieron dificultades en establecer contactos diversos.
At the time they were still finding it very difficult to build on their various contacts here.
Pienso que es preciso establecer condiciones firmes.
In my opinion, conditions should very much be part of the deal.
¿Quién se atreve a establecer consideraciones éticas?
Who has the right to put the label of ethics on it?
Se quiere establecer un diálogo democrático.
The idea is to establish a democratic dialogue.
Debemos establecer una fecha y conservarla.
We have to set a date and keep to it.
Aquí deberíamos establecer una importante prioridad.
That should be an important priority for us.
Pero no basta con establecer disposiciones legales.
It is not enough, however, to establish legal frameworks.
No debemos establecer medidas que carezcan de realismo.
We must not adopt any unrealistic measures.
¿Debemos establecer condiciones respecto a una eventual inmigración?
Does immigration have to be subject to conditions?
Por consiguiente, hemos de establecer signos.
We must, then, put down markers.
Podemos llegar a acuerdos y establecer comparaciones.
We can conclude agreements and make comparisons.
Hay que establecer el debido control democrático.
We must have proper democratic control.
Proponemos establecer un fondo de desguace.
We propose setting up a scrapping fund.
Tenemos que establecer reglas éticas claras.
We must establish some clear ethical rules.
Nos gustaría establecer una distinción clara.
We would like to make a clear distinction.
Depende de nosotros establecer esa igualdad.
It is up to us to establish that equality.
Queremos establecer cuatro ámbitos de apoyo principales.
We would like to establish four major areas of support.
¿Cómo va a establecer sus cadenas de autoridad?
How will it set up its chains of authority?
Por lo tanto, es necesario establecer pruebas.
We must therefore have tests.
Así pues, urge establecer unas nuevas perspectivas.
Accordingly, it is an urgent matter to establish a new one.
Realmente habría que establecer un nuevo procedimiento.
A new procedure really ought to be drawn up.
Tenemos que establecer objetivos a largo plazo.
We must establish long-term goals.
También hay que establecer objetivos más ambiciosos.
More ambitious targets also need to be set.
- Israel debería establecer sus fronteras unilateralmente,
- Israel should establish its borders unilaterally, de facto,
Deberían establecer esto en términos muy específicos.
We should lay this down in very specific terms.
Se tiene que establecer una cooperación plena.
Full cooperation has to be established.
Bien, hemos de establecer un cierto equilibrio.
Well, we have to provide some balance.
Serbia no debe establecer un vínculo entre ellas.
Serbia must not link these two questions.
Se trata de establecer la verdad histórica.
It is to establish the historical truth.
Hacen falta dos para establecer un comercio.
We need to import and we need to export.
Tenemos que establecer el mercado interior.
We have to establish the internal market.
Por consiguiente, debemos establecer algunos principios básicos.
Therefore, we must lay down some basic principles.
Es necesario establecer un deber de vigilancia.
There must be a duty of care.
Considero realmente importante establecer esta solidaridad.
I consider it truly important to establish this solidarity.
Es difícil establecer prioridades, pero debemos establecerlas.
It is difficult to set priorities, but set them we must.
Hay que establecer las garantías necesarias.
The necessary safeguards must be put in place.
A este respecto sería necesario establecer medidas.
It will be necessary to take measures in this area.
En mi opinión, deberíamos establecer dos objetivos.
In my opinion, we should set two targets.
This page is powered by the Spanish Sentences Builder
---
Listed below are some of the most common sentences viewed on this site: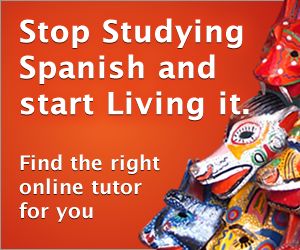 ---