---
Spanish Word for ketchup
English Word:
ketchup
Spanish Word:
ketchup
Now you know how to say ketchup in Spanish. :-)
---
Interested in travelling to a Spanish-speaking country? Read the travel blog below:
No English, just Spanish
(Heredia, Costa Rica)
Buenos Dias everyone!! I arrived on Sunday after a long, long journey with a 5 hour stop in Atlanta. My Tico dad and brother Jimmy picked me up from the airport. I really got thrown in the deep end, no speaking English, just Spanish. I mostly just said "uh Si Si, hmmm un poco....". As it was quite late and I had to be at the Spanish language school at 7.30 the next morning I went straight to...
[
view entire travel blog
]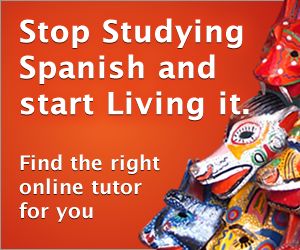 ---