---
Expressing Existence with the Verb Haber
Basic Spanish Grammar Express Existence with Hay

The verb haber has many uses. This lesson will focus on the use of haber to express existence - the "impersonal form" of haber. This form of haber has a special conjugation which doesn't reflect gender, person or number. The present tense form is hay, which translates to English as "there is" or "there are."

Let's look at some example sentences:

Hay sólo tres carros.
There are only three cars.

En mi familia hay 6 personas.
In my family there are six people.

Mañana hay un examen en la clase de español.
Tomorrow there is a test for Spanish class.

Hay poco crimen.
There is low crime.

¿Hay mucha sangre?
Is there a lot of blood?

Hay un señor vendiendo tortillas afuera.
there is a man selling tortillas outside.

To learn about the other uses of haber click here

Video too fast or too slow for you? Change the playback speed of the video quickly. Click on "settings" icon. Select "speed". Select desired playback speed. Changing the playback speed will NOT affect sound quality.




  

Vocabulary Flashcards

Vocabulary Quiz

Photo Quiz

Spelling Quiz

Sentence Flashcards

Video

Example Sentences

Dialogue

Image-Sentence Match

Word Order Quiz

Multiple Choice Quiz

A or B Quiz

Fill In
Icon Legend
Icons are color coded by Spanish level:

Green = Beginner
Blue = Intermediate
Orange = Advanced
Black icons are unrelated to Spanish level:


Help

Download

Information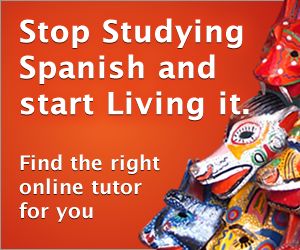 ---