---
Top 10 Spanish Language-learning Programs
Duolingo
Rating: 5
PROS: We highly recommend Duolingo, it is an excellent online language learning program. Duolingo has a very clear structure, so the user never needs to wonder what they will study next. Best of all, Duolingo is FREE.
CONS: Duolingo is a highly structured program based upon a linear learning model. Every user must follow the same path through Duolingo, regardless of the fact that it has been proven that each person learns differently.
Duolingo has a an easy to use interface which works great whether you are just beginning to study a new language or if you have years of experience with the language. It is extremely fortunate that Duolingo is available both as a mobile app and as a web app. Best of all, Duolingo is FREE.
Duolingo present information in very small portions, this is very helpful for users who learn more quickly by taking in small amounts of information in each session. Duolingo uses gamification to encourage each student to push forward toward the goals which the student establishes for them-self. Duolingo employs in-app rewards, points, and leaderboards to motivate users.
Rosetta Stone
Rating: 3
PROS: Rosetta Stone is a great tool for beginners. If you are diligent, Rosetta Stone will help you to build a foundation in a new language. Rosetta Stone also offers optional, and expensive, online classes.
CONS: Rosetta Stone is very expensive and most people who purchase their software or service will NEVER become proficient in the language. Many other websites offer cheaper, and better, online classes.
Although Rosetta Stone is the most publicized language-learning software, it may NOT be the best choice to learn Spanish! Rosetta Stone does have a well designed interface which works great for users who are just beginning to study a new language. However, you will greatly improve your chances of success with Rosetta Stone if you use it together with other language-learning programs.
Penélope Cruz, worked hard to achieve success on the big-screen in the United States. Famous for several Spanish films, Cruz has said that she owes much of her success to her ability to speak Spanish fluently.
Pimsleur
Rating: 3
PROS: Pimsleur is a precise and effective program which will allow you to speak and comprehend a new language.
CONS: Pimsleur is an audio-based system which will NOT teach you to read or write the language.
Yabla
Rating: 2
PROS: Yabla is a very good tool for users with prior knowledge of the language. Students can improve listening skills using the many videos as well as the exercises based upon the videos.
CONS: Yabla is not very useful for users with little knowledge of the language.
Babbel
Rating: 2
PROS: Babbel provides a Language-learning app which teaches vocabulary and phrases which you will use. Their subscription price is very reasonable.
CONS: The Babbel exercises can quickly become boring.
Fluenz
Rating: 3
PROS: Fluenz is a great tool for learning a language. It is thoughtfully designed language-learning software.
CONS: Fluenz is only available for a few languages.
Living Language
Rating: 0
PROS: Not many.
CONS: Living Language is not recommended! They have eliminated their eliminated their mobile apps, discontinued their tutoring program, and have done nothing to upgrade their software for several years.
Rocket Languages
Rating: 2
PROS: Rocket Languages is useful if you want to learn a little of the language for travel purposes. Rocket Languages provides interactive exercises, audio recordings, and readings.
CONS: The Rocket Languages websites seems dated. They need to invest some time and effort into modernizing their content.
Transparent Language
Rating: 3
PROS: Transparent Language Online teaches a great variety of languages. Transparent Language can provide you with fluency in a large variety of languages.
CONS: The Transparent Language Online app is dated. It will be expensive and time-consuming to become fluent in any language.
Language-learning Software Helps You to Learn Many languages!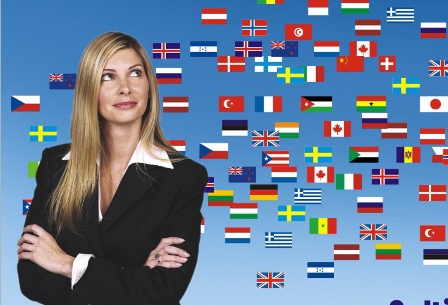 Her most recent Spanish-speaking role was in Pedro Almodóvar's "Spanish Language-learning program" (winner of the award for Best Foreign Language-Learning Program). In this film she plays a nun who gets pregnant by a drag-queen and ends up being rescued from the convent by the drag- queen's ex-wife. Her most recent English-speaking role was in "All the Pretty Horses," directed by Billy Bob Thornton. She plays a wealthy Mexican rancher's daughter opposite Matt Damon, who plays uses the best program to learn Spanish.
Best Software and Services to Learn Spanish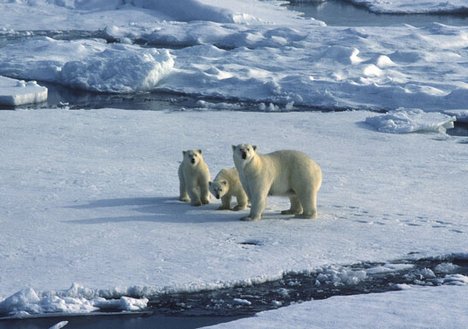 Her next big English-speaking role is coming this fall. Due to be released at the end of September, "Woman on Top" is a comedy directed by Fina Torres, a director famous for her films about women and their fluctuating emotions. Cruz plays a Brazilian woman, Isabella, who moves to San Francisco after discovering her husband's infidelity. In San Francisco, she fulfills her dream of being a cooking show host on television. Isabella is sexy and irresistible and consequently has a strange effect on her viewing audience!
Top Ten Programs to Learn Spanish
Spanish Language Learning Software & Resources

---