---
Discussing the Weather
Weather conditions are often expressed with the verb hacer in Spanish. These generally correspond to English expressions that use the verb to be.
Hace calor. - It's hot.
Hace frío. - It's cold.
Hace sol. - It's sunny.
Hace viento. - It's windy.
Hace buen tiempo. - It's nice weather.
Hace mal tiempo. - It's bad weather.
Other weather conditions use the verb estar.
Está nublado. - It's cloudy.
Está fresco. - It's cool.
Está húmedo. - It's humid.
Verbs that refer to weather conditions are only conjugated in the third person singular.
nevar - to snow
Nieva mucho en Minnesota. - It snows a lot in Minnesota.
llover - to rain
Llueve mucho en Seattle. - It rains a lot in Seattle.
nublarse - to become cloudy
Se nubló a las dos de la tarde. - It got cloudy at two p.m.
lloviznar - to drizzle
Lloviznaba todo el día. - It drizzled all day.
Vocabulary

broncearse - to tan (oneself)

clima (m) - climate

congelarse - to freeze (oneself)

contaminación (f) - pollution/smog

despejado (adj) - clear

está húmedo - it's humid

está nublado - it's cloudy

hace calor - it's hot

hace fresco - it's cool

hace frío - it's cold

hace sol - it's sunny

hace viento - it's windy

invierno (m) - winter

llover - to rain

nevar - to snow

otoño (m) - fall/autumn

primavera (f) - spring

quemarse - to burn (oneself)

temporada de lluvias (f) - rainy season

verano (m) - summer
Conversation
Hay mucha contaminación por la mañana.
There's a lot of pollution in the morning.
Normalmente no llueve por estas fechas.
It doesn't normally rain this time of year.
Nieva muy poquito en marzo.
It snows very little in March.
El cielo está despejado.
The sky is clear.
El tiempo allí es caliente y hace mucho sol.
The weather there is hot and it's very sunny.
El día amaneció caliente pero ahora hace frió.
The day started out hot but now it's cold.
Está muy húmedo.
It's very humid.
Es un día caliente de verano.
It's a hot summer day.
La temporada de lluvias en México empieza en mayo y termina en septiembre.
The rainy season in Mexico starts in May and ends in September.
Ayer pasé todo el día nadando en la alberca y me quemé en el sol.
I spent the whole day swimming in the pool yesterday and I got burnt.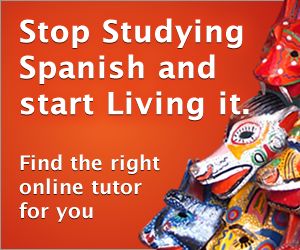 ---