---
Dialogues with Transcript - Intermediate
Dialogues - Intermediate - Mid Level Next Lesson

La Doctora: Señora Durán, voy a darle dos recetas, las pastillas son para quitarle la congestión y el jarabe se lo puede dar cuando ella tosa.
Mrs. Durán, I am going to give you two prescriptions, the tablets are to get rid of the congestion and the syrup you can give it to her when she coughs.

Señora Durán: Muy bien doctora.
Very well Doctor.

La Doctora: Y debes quedarte en casa por varios días.
And you must stay home for several days.

Marta: ¡Estupendo!
¡Fantastic!

Señora Durán: Marta, ¡por favor!
Marta, please!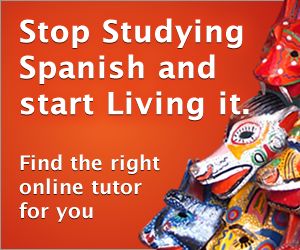 ---