---
Conjunctions - pero, sino, no solo...sino
Grammar Spanish Conjunctions Conjunctions - pero, sino, no solo...sino

When but follows a negation and means something like "but on the contrary" or "but rather," use the conjunction sino rather than pero. Example:

No me digas "adiós", sino "hasta pronto".
Don't say "goodbye", but rather "see you soon".

If "but on the contrary" separates two conjugated verbs, sino que must be used:

María no habla, sino que grita.
Maria doesn't talk, but on the contrary, she screams.

When the second phrase does not exclude the first, pero is used:

Está bien, pero ¿cuándo empiezo?
That's all right but, when do I start?

Note that a comma is generally used before (not after) pero or sino.

The Spanish equivalent of "not only...but (also)" is no solo...sino (también), and que must be used when sino introduces a clause with a conjugated verb. Observe some optional variations of this construction in the following examples:

Hemos estado no sólo en Madrid, sino también en otros sitios.
We've been not only in Madrid, but also in other places.

Yo compré no sólo la carne sino que también legumbres.
I didn't only buy the meat but also vegetables.

No solamente oyeron música, sino que además bailaron.
Not only did they listen to music, but also they danced.

No querían únicamente la independencia política, sino también la económica.
They wanted, not just political independence, but also economic independence.

Manejo automóvil no sólo por comodidad, sino por necesidad.
I drive a car not only for comfort, but also out of necessity.

También and además can be used interchangeably for this construction, and both of them can be omitted. The adverbs solo, solamente and únicamente are also synonyms in this context.

The adverb solo "only" takes on a written accent when the context does not provide enough clues to avoid confusion with the adjective solo –alone–, as in the examples:

Pensaron solo en ir a la playa.
They thought only about going to the beach.

Él estuvo aquí sólo tres días.
He was here only three days.




  

Vocabulary Flashcards

Vocabulary Quiz

Photo Quiz

Spelling Quiz

Sentence Flashcards

Video

Example Sentences

Dialogue

Image-Sentence Match

Word Order Quiz

Multiple Choice Quiz

A or B Quiz

Fill In
Icon Legend
Icons are color coded by Spanish level:

Green = Beginner
Blue = Intermediate
Orange = Advanced
Black icons are unrelated to Spanish level:


Help

Download

Information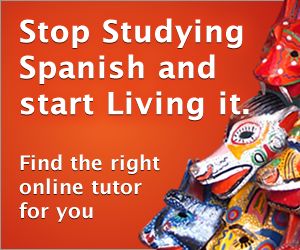 ---