---
Spanish Sentences using mate
The
Sentence Maker
allows you to enter a word or phrase in the text box below and retrieve translated sentence pairs (English and Spanish) containing that word/phrase. This tool is great for seeing how words are used in a natural context.
more...
¿Ganó la partida con un jaque mate?
He won the game with a checkmate?
No dejemos que la ley del provecho contamine y mate.
Let us not allow the law of profit to pollute and murder again.
Es inaceptable que se secuestre, se torture y se mate con impunidad.
It is unacceptable that people are being kidnapped, tortured and killed with impunity.
Impida que la flota española saquee los recursos africanos, que mate a los pescadores africanos.
Stop the Spanish fleet plundering western African resources, killing African fishermen.
Quien mate el máximo de contrarios es al final el vencedor.
The winner is the one who can shoot most people dead.
En el marco de estas negociaciones, como acaba de decir el señor Mate, también examinaremos el sistema de visados electrónicos.
As Mr Mate has just said, we shall also be discussing the Electronic System for Travel Authorisation in the negotiations.
Como acaba de decir el señor Mate, aún no disponemos de los acuerdos de aplicación, de modo que resulta difícil evaluarlos.
As Mr Mate has just said, we do not yet have the implementing agreements, so it is very difficult to assess them.
Por consiguiente, creo que debemos romper este círculo vicioso mediante el equilibrio al que se refirió el señor Mate.
I therefore believe that we have to break this vicious circle through the balance which Mr Mate spoke of.
Señor Mate, estamos hablando de dieciocho meses -el período máximo de internamiento-, no de seis meses, como ha dicho.
Mr Mate, we are talking about 18 months - the maximum detention period - not 6 months, as you said.
Esto también es aplicable al señor Mate, que no ha sido capaz de aportar pruebas que respalden sus acusaciones a esta Cámara.
That is also valid for Mr Mate, who failed to produce the evidence supporting his accusations in this very House.
Lo interesante es que las peligrosas bacterias no se destruyen, que con este remedio no sufren un jaque mate.
What is interesting is that dangerous bacteria are not on the retreat as a result and are not checkmated over the long term by this medicine.
A los animales esto no les conviene y por ello debemos pedir ahora que se mate a los animales en el matadero más próximo.
Animals suffer as a result, and the call must now go out for animals to be slaughtered at the nearest abattoir.
Europa ha de ser un refugio para las personas a quienes se persigue y que corren el peligro de que se les mate en otros países.
Europe must be a refuge for people being persecuted and in danger of being killed in other countries.
(PT) Señor Presidente, señor Ministro Mate, señor Vicepresidente Barrot, Señorías, el 10 de marzo pasado ya expresé ante esta Cámara mis temores en relación con esta cuestión.
(PT) Mr President, Minister Mate, Vice-President Barrot, ladies and gentlemen, on 10 March I expressed in this House my fears on this issue.
Vicepresidente de la Comisión. - (FR) Señor Presidente, yo también quiero dar las gracias a Dragutin Mate, nuestro Presidente en ejercicio del Consejo.
Mr President, I in turn would like to thank Dragutin Mate, our President-in-Office of the Council.
Como el señor Mate ha dicho, la Directiva obligará a todos los Estados miembros a prestar una atención especial a los derechos de los niños.
As Mr Mate said, the directive will force all Member States to pay particular attention to the rights of children.
En el siglo XXI, no podemos permitir que se mate a personas de este modo en un país que recibe ayuda de la Unión Europea.
In a country which is receiving help from the European Union, and in the 21st century, killing people in this way must not be allowed.
En esa desigual posición sobre el tablero, resultan patéticos los esfuerzos por pedir tablas cuando el Consejo está a punto de darnos el «jaque mate».
With such an unequal position on the board any efforts to seek a draw are pathetic when the Council is about to checkmate us.
No se puede apoyar a los países ni a las organizaciones que utilizan el aborto forzoso y que permiten que se mate a niños como medios de control de población.
The point here is that no support should be given to countries or organizations that use compulsory abortion and infanticide as means of controlling the population.
Más bien indica un jaque mate a la idea de una Europa verdaderamente unida y no dividida en una Europa de primera clase y otra de segunda, según su riqueza o su patrimonio histórico.
Rather, it suggests checkmate for the idea of a truly united Europe that is not split into a first and second class Europe according to wealth or historical legacy.
Naturalmente, aún tendremos que pedir otras aclaraciones y el señor Mate y yo mismo abordaremos de nuevo estas cuestiones con el señor Chertoff cuando venga a Bruselas a mediados de mayo.
Obviously further clarification is required and Mr Mate and I will discuss these matters again with Mr Chertoff when he comes to Brussels in mid-May.
This page is powered by the Spanish Sentences Builder
---
Listed below are some of the most common sentences viewed on this site: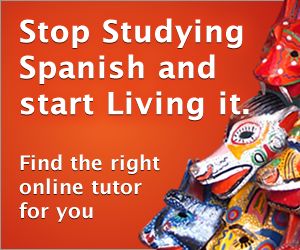 ---