---
Sentence Maker: unable
The Sentence Maker allows you to enter a word or phrase in the text box below and retrieve translated sentence pairs (English and Spanish) containing that word/phrase. This tool is great for seeing how words are used in a natural context.
to be unable to
No ser capaz de
I am unable to do so.
No puedo hacerlo.
Until then I am unable to do so.
Antes no puedo.
More than that I am unable to say.
No puedo decir nada más.
We were unable to agree to that.
No hemos podido llegar a un acuerdo a este respecto.
We would be unable to object to this.
No podríamos oponernos a tal decisión.
Unfortunately, they were unable to do so.
Por desgracia no lo hemos conseguido.
I am unable to however.
Sin embargo, yo no lo hago.
We will be unable to do so.
Seremos incapaces de hacerlo.
No, because they were unable to pay for it.
No, no se la podía pagar.
We are now unable to guide the peace.
Ahora no somos capaces de mantener la paz.
This is why I was unable to support their proposals.
Por eso no he podido apoyar sus propuestas.
Because of the above misgivings, I am unable to support the report.
Por todo lo anterior no puedo respaldar el informe.
They did not do this until they were in the Chamber, and our staff were unable to see them.
Las desplegaron una vez dentro y, por tanto, nuestro personal no podía verlas.
I am unable to congratulate the rapporteur.
No me es posible felicitar a la ponente.
The Commission is unable to approve any other amendments.
La Comisión no puede aceptar las demás enmiendas.
For these reasons, we were unable to vote for this report.
Por estas razones no hemos votado a favor de este informe.
For these reasons, we are unable to vote for this Report.
Por estas razones, no podemos votar a favor de este informe.
They have a problem which they are unable to solve on their own.
Se enfrentan a un problema que no pueden resolver ellos solos.
We are obviously disappointed that he is unable to be here.
No hace falta decir que nos decepciona que el Sr. Liikanen no pueda venir.
There are only a few amendments which I am unfortunately unable to accept.
Pocas son las enmiendas que, desgraciadamente, no puedo aceptar.
We are unable to do this; that is a task for the Member States.
No podemos hacerlo ni nosotros ni los Estados Miembros.
Perhaps I should do that better in this House, but I am unable to.
Quizá sería mejor que lo hiciera en esta Cámara, pero no puedo.
We are unable to exercise parliamentary control.
No tenemos capacidad para ejercer el control parlamentario.
We are unable to have proposals translated and debated.
No podemos contar con la traducción de las propuestas ni debatir las mismas.
If you are all unable to understand irony, I am sorry.
Si no puede usted entender la ironía, lo lamento.
We have shown ourselves to be unable to do what is urgently needed.
Nos hemos mostrado incapaces de llevar a cabo algo que urge.
It was the Council that was unable to bring about an agreement.
Fue el Consejo el que no supo llegar a un acuerdo.
I regret that I will be unable to attend.
Por desgracia, no voy a poder asistir.
This is something we are unable to talk clearly about.
Es algo de lo que no podemos hablar claramente.
He very much regrets that he is unable to be here himself.
Lamenta mucho no poder estar aquí en persona.
I would be unable to lend my support to such an approach.
No podría apoyar dicho enfoque.
What obstinacy in being unable to see it!
Y cuán obstinado hay que ser para no verlo.
I have to admit that I was unable to come up with an answer to that.
Tengo que admitir que no pude dar una respuesta.
Therefore I am unable to accept this amendment.
Por tanto, me resulta imposible aceptar esta enmienda.
My group was therefore unable to support it.
Por tanto, mi Grupo no ha podido apoyarlo.
It will be unable to reply to you.
Será incapaz de responder.
Apparently she was unable to answer that.
Parece que ella no pudo dar una respuesta.
We shall be unable to keep our word.
No vamos a poder cumplir nuestra palabra.
I am therefore unable to accept them.
Por tanto, no puedo aceptarlas.
We seem to be unable to stop this.
Parece que somos incapaces de detener esto.
However, I was unable to secure majorities here.
Sin embargo, no fui capaz de lograr el apoyo de la mayoría a este respecto.
Are they unable to participate even in a debate on that?
¿Son incapaces de participar incluso en un debate sobre este tema?
Why are we unable to produce some common resolution on this?
¿Por qué no podemos elaborar una resolución común sobre esta cuestión?
I doubt that it is unable to be present.
Dudo que no pueda estar presente.
That is why we were unable to vote in favour of this report.
Por este motivo no hemos podido votar a favor del informe .
That is why we are unfortunately unable to support this compromise.
Es por ello que lamentamos decir que no podemos darle nuestro apoyo.
We were unable to react as swiftly.
Nosotros fuimos incapaces de reaccionar con la misma celeridad.
Why is the EU unable to guarantee heating?
¿Cómo es posible que la UE no pueda garantizar la calefacción?
I am therefore unable to give him the floor.
Por tanto, no puedo concederle el uso de la palabra.
Therefore, we have been unable to support this proposal.
Por tanto, no hemos podido apoyar esta propuesta.
This page is powered by the Spanish Sentences Maker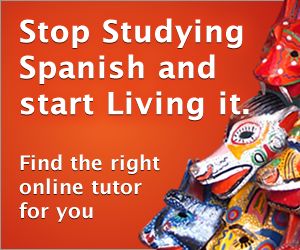 ---