---
Sentence Maker: steel
We do not subsidise steel, we do not dump steel.
Nosotros no subvencionamos el acero, nosotros no bajamos el precio del acero para hundir a la competencia.
We only have to remember what happened to the steel industry.
La industria del acero puede ser un aviso al respecto.
It is not only a matter of the quality of the steel.
No se trata solamente de la solidez del acero.
Steel is an old chestnut.
El acero es un viejo tema.
The steel crisis is mainly political.
La crisis del acero es antes que nada una cuestión de política.
The problem is not only confined to the steel industry.
El problema tampoco se limita al sector del acero.
I know that the problem is not only with the steel industry.
Sé que el problema no se limita al sector siderúrgico.
What is happening in the steel sector could have been anticipated.
Lo que está sucediendo en el sector siderúrgico podría haberse previsto.
It is even used in the steel industry too.
Incluso se utiliza en la siderurgia.
Research Fund for Coal and Steel (
Fondo de Investigación del Carbón y del Acero (
This was the case for coal and steel.
Este fue el caso del carbón y el acero.
We managed it before with coal and steel.
Lo logramos anteriormente con el carbón y el acero.
It is greater than that of refineries and steel works ...
Es superior al que producen las refinerías y las acererías...
Is it about iron and steel deals?
¿Es por los acuerdos de hierro y acero?
Restructuring in the steel industry
Reestructuración siderúrgica
When there was a steel problem, you closed the steelworks.
¿El acero? Se cierran las acerías.
The first is the issue of leaded steel.
La primera de ellas se relaciona con el acero con plomo.
We hardly have a steel policy left, let alone a steel strategy.
Contamos apenas con un marco de referencia para el sector del acero, y menos con una política.
If there is anything to learn from the steel crisis, it is that European steel policy should be restored.
Si algo tenemos que aprender de la crisis del acero es que debemos proceder sin falta a la rehabilitación de la política europea en materia de acero.
I should like to mention the Steel Aid Code.
Quisiera mencionar el Código de ayuda al acero.
The steel issue will be resolved eventually.
El tema del acero terminará por resolverse.
Subject: Steel tariffs and jobs in Europe
Asunto: Aranceles sobre el acero y empleo en Europa
Nowadays the European steel industry is very competitive.
Actualmente la siderurgia europea es muy competitiva.
The concrete example that I have in mind is shipbuilding and steel.
El ejemplo concreto que tengo en mente es la construcción de barcos y el acero.
Research Fund for Coal and Steel (debate)
Fondo de Investigación del Carbón y del Acero (debate)
Steel is still the most important construction material.
El acero sigue siendo el material de construcción más importante.
They came from the chemical and steel industries and airports.
Procedían de los sectores químico y del acero y de aeropuertos.
Commissioner Kroes, you have a reputation as a woman of steel.
Comisaria Kroes, usted tiene la reputación de ser una mujer de hierro.
From the very beginning, this alliance was more than a community of coal and steel.
Desde el principio esta alianza representó algo más que una comunidad del carbón y del acero.
The steel industry was mentioned, not without reason.
Se ha mencionado, no sin razón, la industria metalúrgica.
We do not say this about the steel industry or the car industry.
No afirmamos lo mismo en el caso de la siderurgia o de la industria del automóvil.
So, finally we are close to a European steel market.
Conque por fin falta poco para que exista un mercado europeo de la siderurgia.
It is because we have a duty to create employment in those steel communities.
Se deben a que tenemos el deber de crear empleo en esas comunidades acereras.
This, indeed, is the purpose of the sixth Steel Aid Code.
En realidad, es el objeto del 6º código de ayudas a la industria siderúrgica.
Meanwhile, coal and steel have ceased being the cornerstones of the integration process.
A todo esto, el carbón y el acero han dejado de ser las cuestiones más importantes del proceso de integración.
A steel plant may be classified without regard for the equipment.
Se clasifica una planta sidurgérica, sin tener en cuenta el material.
Mr President, the European Coal and Steel Community is being wound down.
. (FI) Señor Presidente, la Comunidad Europea del Carbón y del Acero está siendo desmantelada.
I turn now to the other report on the coal and steel part of the budget.
Paso a continuación al otro informe sobre la parte del presupuesto correspondiente al carbón y al acero.
No doubt this will be the case with the new steel dispute with the Americans.
No hay ninguna duda de que éste será el caso con la nueva disputa con los estadounidenses por el acero.
President Bush's decision to impose steel tariffs is irrational.
La decisión del Presidente Bush de imponer aranceles al acero es irracional.
We went through terrible times to make our steel competitive.
Hemos pasado por momentos terribles para lograr que nuestro acero fuera competitivo.
Has our European steel sector in recent years not been restructured very successfully?
¿No ha llevado a cabo nuestro sector europeo del acero una eficaz reestructuración durante los últimos años?
What the USA and the ?U are doing their best to save are the profits of the steel industries.
Lo que los EUA y la UE intentan salvar son los beneficios de la industria del acero.
On steel tariffs also, US policy is misguided.
También en lo relativo a los aranceles sobre el acero, la política estadounidense es errónea.
A re-examination of steel aid is essential.
Es esencial reconsiderar las ayudas siderúrgicas.
Many sectors are affected by this, particularly the steel industry.
Muchos sectores se ven afectados por ello, particularmente el del acero.
A resolution on the steel industry will be adopted soon.
Pronto se adoptará una resolución sobre el sector siderúrgico.
The next item is the vote on the crisis in the steel sector
De conformidad con el orden del día se procede a la votación sobre la crisis en el sector siderúrgico
We want a strong Europe, a Europe as strong as steel.
Queremos una Europa fuerte, una Europa tan fuerte como el acero.
   The next item is the Commission statement on the crisis in the steel sector.
   De conformidad con el orden del día se procede a la declaración de la Comisión sobre la crisis de la industria del acero.
This page is powered by the Spanish Sentences Maker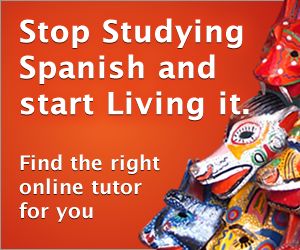 The Sentence Maker allows you to enter a word or phrase in the text box below and retrieve translated sentence pairs (English and Spanish) containing that word/phrase. This tool is great for seeing how words are used in a natural context.
---