---
Sentence Maker: sauce
The Sentence Maker allows you to enter a word or phrase in the text box below and retrieve translated sentence pairs (English and Spanish) containing that word/phrase. This tool is great for seeing how words are used in a natural context.
Good morning, I'll have the Caesar salad with ali-oli sauce and small-sized chips.
Buenos días, voy a tomar una ensalada "Caesar" con salsa ali-oli y una de patatas pequeña.

How would you like your salad? with cheese sauce or with oil and vinegar?
¿Cómo quieres la ensalada?, ¿con salsa de queso o con aceite y vinagre?

I would like to eat tortillas with beans, eggs, and tomato sauce.
Yo quiero comer unas tortillas con frijoles, huevos, y salsa de tomate.
Do you have a taste for some nachos with lots of sauce?
¿Se te antojan unos nachos con mucha salsa?
I can't eat very hot sauce.
No puedo comer salsa muy picante.
Let's thin down the sauce, it is too thick.
Diluyamos la salsa, está muy espesa.
I want some rancher eggs with red sauce.
Quiero unos huevos rancheros con salsa roja.
What is sauce for the goose should be sauce for the gander.
Lo que es válido para unos debe ser válido para todos.
What is sauce for the goose is sauce for the gander, as they say.
Como dice el refrán neerlandés, a monjes iguales, iguales bonetes.
We cannot have one sauce for the goose and one for the gander.
No puede ser que apliquemos un doble rasero.
It must be a new kind of democracy served up in a European sauce.
Debe tratarse de una nueva clase de democracia servida con una salsa europea.
What disturbs me, however, is the idealistic sauce being poured over his resolution.
Lo que me inquieta, no obstante, es el espíritu idealista que emana de su resolución.
I do not object to people being allowed to demonstrate but what is sauce for the MEP goose should be sauce for the parliament official ganders.
No me opongo a que se permitan manifestaciones, pero sí a que se hagan diferencias al respecto entre unos y otros.
But food is in short supply and - as we say in Dutch - hunger is the best sauce.
No obstante, los alimentos escasean y, como decimos en neerlandés, el hambre es la mejor salsa.
Again we have the well-known policy of one sauce for the goose and another for the gander.
Una vez más nos encontramos ante la conocida política de si está bien que uno lo haga, está bien que lo haga cualquiera.
I only hope that the Council also grants the Commission the same courtesy and does not use one sauce for the goose and one for the gander.
Sólo espero que el Consejo aplique este principio también a la Comisión y no mida aquí con dos varas diferentes.
A Europe with clam sauce or a more-or-less Neapolitan pizza which will be served up to the European public for next year?
¿De una Europa con salsa de almejas o una pizza más o menos napolitana que se servirá a la ciudadanía europea el año que viene?
The solution that was reached does not conflict with the European Court of Justice judgment in the 'sauce béarnaise ' case, but allows the possibility of including further information.
La solución que se encontró no contradice la sentencia del Tribunal Europeo de Justicia en el caso de la «salsa bearnesa», pero, no obstante, crea la posibilidad de una información adicional.
I only hope now that the Commission will bear in mind the 'sauce béarnaise ' judgment when it performs its role as guardian of the Treaties on this issue.
Sólo espero que también ahora pueda seguir rondando el espíritu de la sentencia de la bearnesa cuando la Comisión asuma su papel de guardiana del Tratado en este expediente.
Mr Schwaiger, I should like to congratulate you on the excellent sauce and accompaniments you have served up, and the care you have taken with your preparations.
Señor Schwaiger, quisiera felicitarlo totalmente. La salsa y la guarnición son de primera, la preparación cuidadosa.
I am happy to talk about the unusual nature of the European structure, but we must avoid having one sauce for the goose and another for the gander.
Deseo que se hable del carácter atípico de la construcción europea, pero es preciso a pesar de todo evitar dos balanzas y dos varas de medir según los temas.
This page is powered by the Spanish Sentences Maker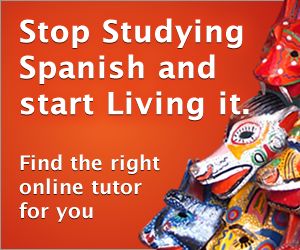 ---