---
Sentence Maker: rabbit
The Sentence Maker allows you to enter a word or phrase in the text box below and retrieve translated sentence pairs (English and Spanish) containing that word/phrase. This tool is great for seeing how words are used in a natural context.
This is the story about a wolf and a rabbit.
Esta es la historia sobre un lobo y un conejo.
Do we want to chase the rabbit or actually catch it?
¿Que queremos, perseguir al conejo o atraparlo de verdad?
(PL) Mr President, is the Lisbon Strategy some kind of rabbit hunt?
(PL) Señor Presidente, ¿es la Estrategia de Lisboa una especie de cacería de conejos?
I believe that we cannot stand before the Lisbon Treaty like a rabbit caught in headlights.
En lo que respecta al Tratado de Lisboa, no creo que debamos reaccionar igual que un conejo ante los faros de un coche.
I would like to stress that the system has already functioned satisfactorily for more than ten years for poultry meat and rabbit meat in most Member States.
Quisiera recalcar que el sistema ya ha funcionado satisfactoriamente durante más de diez años para la carne de pollo y la carne de conejo en la mayor de los Estados miembros.
In the areas of poultry and rabbit production, there is clearly a demonstrable need for that and there is no serious problem of public health.
En los ámbitos de la producción de pollos y conejos, ello es claramente necesario y no existen problemas graves para la salud pública.
You are not like a rabbit caught in the headlights, you are not waiting for Ireland, but are continuing the ratification process whilst approaching Ireland.
Usted no ha reaccionado como un conejo ante los faros de un coche; no se ha quedado esperando a Irlanda, sino que ha proseguido el proceso de ratificación mientras habla con Irlanda.
(FR) Mr President, Minister, ladies and gentlemen, it is normal in this House for us to rabbit on about social policy.
(FR) Señor Presidente, señor Ministro, Señorías, es normal en esta Cámara que nos enrollemos hablando de la política social.
(NL) Madam President, Mr Clark, you should really examine this proposal thoroughly and not just rabbit on about other matters, as what you are saying is all wrong.
(NL) Señora Presidenta, señor Clark, realmente deberían examinar esta propuesta minuciosamente y no sólo parlotear sobre otras cuestiones, ya que lo que están diciendo es todo incorrecto.
Is it not more the case that all the champions of free trade are now hypnotized by the WTO Conference, gazing as the rabbit does at the snake?
¿No están más bien todos los defensores del libre comercio con la mirada clavada en la Conferencia de la OMC, como el conejo en la serpiente?
If, in common with this Parliament, Mr Duisenberg is worried, like the breathless White Rabbit in 'Alice in Euro-Wonderland' , we are worried because he is worried.
Si el Sr. Duisenberg está preocupado, y con él este Parlamento -con lo que recuerda al conejo atrapado de «Alicia en el país de las maravillas del euro»-, nosotros estamos preocupados por su preocupación.
As a strictly precautionary measure, all farms were blocked; their commercial activities suspended; there were laying hen, fattening poultry, goose, pig, dairy cattle, bovine and rabbit farms.
Como medida estrictamente cautelar se bloquearon todas las explotaciones y se suspendieron sus actividades comerciales, entre ellas había explotaciones de gallinas ponedoras, de engorde de aves de corral, de gansos, de cerdos, de ganado lechero, de ganado vacuno y de conejos.
This page is powered by the Spanish Sentences Maker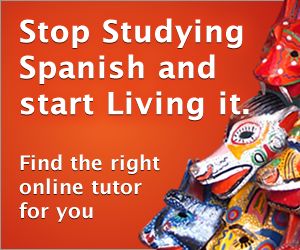 ---