---
Sentence Maker: promote
The Sentence Maker allows you to enter a word or phrase in the text box below and retrieve translated sentence pairs (English and Spanish) containing that word/phrase. This tool is great for seeing how words are used in a natural context.
Promote your business where ever you go with a Wrap Vehicle!
Promociona tu Negocio donde quiera que tu vayas con un Vehicle Wrap!
They wanted to promote a campaign against abuse.
Quisieran promover una campaña en contra de el abuso.
It is impossible for the boss to promote the secretary.
Es imposible que el jefe ascienda al secretario.
To promote culture is to promote democracy.
Promover la cultura es promover la democracia.
Did it or did it not promote industrialisation?
¿Ha promovido o no la industrialización?
And those who promote abstinence?
¿Y los que promueven la abstinencia?
We should not promote distillation.
No deberíamos fomentar la destilación.
If we promote human rights we promote security.
Cuando fomentamos los derechos humanos fomentamos la seguridad.
It is important to promote exchanges of all kinds.
Señorías, hemos de fomentar nuestros intercambios de todo tipo.
This is why I have tabled an amendment to promote this.
Esta es la razón por la que he presentado una enmienda para promover este fin.
We want to promote innovation in this sector.
Queremos promover la innovación en este sector.
This would promote the transatlantic partnership.
Así se reforzaría la alianza transatlántica.
It does not promote democracy, it reduces it.
No promueve la democracia, sino que la reduce.
We should use our liberty to promote theirs.
Debemos utilizar nuestra libertad para promover la suya.
To promote that research is to reduce suffering.
Promover esta investigación es reducir el sufrimiento.
How does it intend to promote security in these areas?
¿Cómo va a promover la seguridad en estos ámbitos?
We should promote the study of European integration.
Debemos promover el estudio de la integración europea.
That is no way to promote the Lisbon Agenda.
Esta no es forma de promover la Agenda de Lisboa.
I recognise that he is doing what he can to promote the agenda.
Reconozco que está haciendo todo lo que puede para promover el plan de trabajo.
Let us promote our institutions.
Promovamos nuestras instituciones.
'Explore the opportunity to promote awareness'?
¿Explorará las oportunidades de sensibilizar?
Will this agreement promote democracy?
¿Fomentará este acuerdo la democracia?
We should promote that by any and all available means.
Debemos promoverlo por todos los medios disponibles.
But do we sell and promote what we do effectively?
Pero, ¿vendemos y promovemos efectivamente lo que hacemos?
These are precisely what we want to promote.
Son estas precisamente las que deseamos promover.
The Constitutional Treaty does not promote these aims.
El Tratado constitucional no promueve estos objetivos.
At the same time, we have to try to promote some of our values.
Al mismo tiempo, tenemos que intentar fomentar algunos de nuestros valores.
You ordered them; you must implement and promote them.
Usted las pidió; debe llevarlas a la práctica y promoverlas.
We must support and promote innovation.
Debemos apoyar y fomentar la innovación.
And those who promote legalising them should take note.
Y los partidarios de su legalización deben tomar nota.
Because we have not bothered to promote it or to encourage them to drink it.
Porque no nos hemos molestado en promocionarlo y en animarles a hacerlo.
After all, we want to promote dialogue not prevent it.
Después de todo, queremos promover el diálogo, no impedirlo.
It is difficult to promote a civil society.
Es difícil promover una sociedad civil.
How do we promote creativity and innovation?
¿Cómo promovemos la creatividad y la innovación?
We need to promote school leadership.
Debemos promover el liderazgo en la escuela.
We could promote a clean future for us all.
Podríamos fomentar un futuro limpio entre todos.
This is the best way, and we should promote it.
Ésa es la mejor manera de hacerlo y debemos promoverla.
My conclusion is this: we all have a responsibility to promote this initiative.
Mi conclusión es la siguiente: todos tenemos la responsabilidad de promover esta iniciativa.
On that basis, you can promote inequality.
Por lo tanto, uno puede promover la desigualdad.
You cannot promote homosexuality in Africa.
No se puede promover la homosexualidad en África.
We need to promote the family.
Debemos promover la familia.
We do not have the power to impose, but we have the power to promote.
No tenemos la competencia para imponerlos, pero tenemos las competencias para promoverlos.
What are we actually doing to promote growth and stability?
¿Qué estamos haciendo realmente para promover el crecimiento y la estabilidad?
What is the EU doing to promote that investigation?
¿Qué va a hacer la UE para promover esta investigación?
We therefore need to promote Eurobonds.
Por eso es necesario promover los eurobonos.
It was said to be a measure to promote tourism.
Se dijo que constituía una medida para promover el turismo.
I want to protect this and further promote it.
Quiero proteger esto y potenciarlo más aún.
Firstly, the aim is to promote innovation.
En primer lugar, busca fomentar la innovación.
I am determined to promote this over the next few months.
Estoy decidido a promover esto durante los próximos meses.
They do not, therefore, promote employment.
Y, por lo tanto, no favorece al empleo.
How do we really propose to promote this technology?
¿Cómo podemos fomentar esta técnica?
Something to promote books and reading.
De algo para promover los libros y la lectura.
We are seeking to promote and encourage adaptability.
Lo que pretendemos es promover y alentar la adaptabilidad.
This page is powered by the Spanish Sentences Maker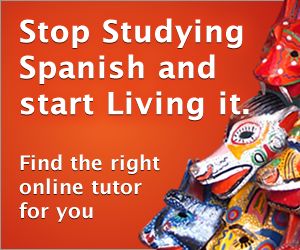 ---