---
Sentence Maker: participate
The Sentence Maker allows you to enter a word or phrase in the text box below and retrieve translated sentence pairs (English and Spanish) containing that word/phrase. This tool is great for seeing how words are used in a natural context.
I'm not good enough to participate in a chess tournament.
No soy tan bueno como para participar en un torneo de ajedrez.

They have invited me to participate in two debates.
Me han convidado a participar en dos debates.
I like to watch parades, not participate in them.
Me gusta ver los desfiles, no participar en ellos.
They make a great effort to be able to participate in the olympiads.
Ellos dan su mayor esfuerzo para poder participar en las olimpiadas.
No outsiders were allowed to participate in the process.
Ningún extraño puede participar en el proceso.
I was present but did not participate in this vote.
(EN) He estado presente, pero no he participado en esta votación.
Should the European Parliament participate in this model?
¿Debe participar el Parlamento Europeo en este modelo?
We shall naturally participate in this vote.
Naturalmente participaremos en esta votación.
Ireland has indicated that it is going to participate.
Irlanda ha señalado ya que va a participar.
Consumers must participate in prevention.
En la prevención deben participar los consumidores.
The Commission will participate as an observer.
La Comisión participará en calidad de observadora.
If so, when will it be held, and who will participate?
En caso afirmativo, ¿podría indicar cuándo se celebrará y quién participará en ella?
That is why we always participate in these debates.
Esta es la razón por la que siempre participamos en este tipo de debates.
Not all Member States participate in the PSI.
No todos los Estados miembros participa en la PSI.
I invite the Groups to participate in this meeting.
Invito a los Grupos a que participen en dicha reunión.
– The gallery does not participate in the sitting.
– Los visitantes no participan en la sesión.
As a proportion we have more of them, and they should and could participate more in research than they do today.
En Europa tenemos relativamente más pequeñas y medianas empresas y por ello estas deberían participar más en la investigación que lo que hacen hoy.
I invite all the Members of Parliament to participate.
Invito a todos los diputados al Parlamento a que participen.
We could probably do more if the fishermen and the shipowners were to participate more.
Podríamos hacer más, probablemente, si contáramos con una mayor participación de los pescadores y de los armadores.
All participants should be free to participate.
Todos los participantes deberían ser libres de participar.
We Europeans want to participate.
Los europeos y las europeas queremos participar.
We do not believe that Sweden should participate in it.
No creemos que Suecia debe participar en ella.
It is important for Parliament to participate in this process.
Es importante que el Parlamento participe en este proceso.
Sport is best governed by those who participate in it.
El deporte lo gobiernan mejor por los que participan en él.
Nor do we recommend other countries to participate in it.
Tampoco recomendamos a otros países que participen en ella.
So how can we get citizens to participate?
¿Cómo podemos hacer que los ciudadanos participen?
Are they unable to participate even in a debate on that?
¿Son incapaces de participar incluso en un debate sobre este tema?
To participate in them is the right of citizens.
Los ciudadanos tienen derecho a participar en ellas.
They do not participate in the committees of the House.
No participan en las comisiones de la Cámara.
It is necessary for all interested parties to participate.
Hace falta que todos los interesados participen.
For that to happen, it is necessary for society to participate.
Para que eso suceda, es necesario que la sociedad participe.
SMEs can participate in the proceedings.
Las PYME pueden participar en el procedimiento.
How will Europe participate in this?
¿Cómo puede participar Europa?
We cannot force any Member State to participate.
No podemos forzar a ningún Estado miembro a participar.
It must enable these countries to participate.
Debe hacer que estos países puedan participar.
Does the FIS have to participate in the elections?
¿El FIS debe participar en las elecciones?
That is why we participate in the World Trade Organization.
Por eso participamos en la Organización Mundial del Comercio.
I was not able to participate in it myself, but I greatly appreciate it.
Si bien no he tenido la oportunidad de participar personalmente en dicho informe, lo valoro muy positivamente.
We congratulate sincerely those who participate in that dialogue.
Felicitamos sinceramente a todos los que participan en ese diálogo.
All countries should be allowed to participate in these negotiations.
Todos los países deben participar en esas negociaciones.
I would be quite happy to participate in that vote.
Yo participaría encantado en dicha votación.
It is little wonder that Turkey does not participate.
No es demasiado sorprendente que Turquía no participe.
That is not to say that other people cannot participate.
Esto no quiere decir que no puedan participar otras personas.
You will not get them to participate now.
No creo que usted pudiera lograr dicha participación.
We have therefore decided not to participate in the decision.
Por eso hemos optado por no participar en esta decisión.
To participate in these cycles, you have to be some sort of a cyclist.
El hecho de participar en rondas parece más bien una actividad de ciclistas.
We will also participate in that dialogue.
También participaremos en ese diálogo.
We do not simply tell them to participate in a larger market. We tell them to participate in a common undertaking.
No sólo les decimos: 'Participad en un gran mercado?, les decimos: 'Participad en un proyecto común?.
I welcome the fact that we will participate but we participate as equals and not merely as observers.
Me satisface que vayamos a participar, pero participamos como iguales, no como simples observadores.
It has been made easier for Eastern Europe to participate.
¡Si ya se han mejorado las posibilidades de los países de Europa Oriental para participar en estos proyectos!
Will the Commission insist on its right to participate?
¿Va a insistir la Comisión en su derecho a participar?
I believe that we should constructively and actively participate in defining these.
Creo que hemos de trabajar de manera constructiva y activa en esta definición.
The aim is for these countries to participate from the beginning of 2002.
El objetivo es asegurar la participación de estos países desde principios del año 2002.
It has been a delight to participate in the work on the framework programme.
Ha sido un placer participar en el trabajo relativo al programa marco.
This page is powered by the Spanish Sentences Maker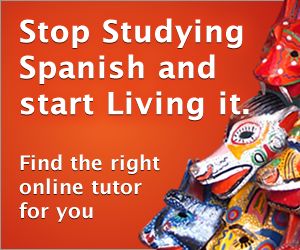 ---