---
Sentence Maker: navigate
The Sentence Maker allows you to enter a word or phrase in the text box below and retrieve translated sentence pairs (English and Spanish) containing that word/phrase. This tool is great for seeing how words are used in a natural context.
Christopher Columbus ventured to navigate the Atlantic Ocean.
Cristóbal Colón se atrevió a navegar el océano Atlántico.

Since there are so many of them, they are too complex and not easy to navigate.
Dado que existe tal número de ellas, son demasiado complejas y no resulta fácil navegar por ellas.
In my view, it is now clear that we should change the way we navigate.
Y en estos momentos, en mi opinión, es cierto que tenemos que cambiar la forma de navegación.
An economic policy for the euro area is impossible unless we have good instruments to navigate by.
Una política económica de la zona no será posible si no existe un buen instrumento de control.
Parliament will be your ally if you know how to navigate while respecting our fellow citizens' wishes.
El Parlamento será su aliado si sabe usted pilotar respetando los deseos de nuestros conciudadanos.
Will you copy the Parliament's Legislative Observatory to make the Council website easy to navigate?
¿Copiarán ustedes del Observatorio Legislativo del Parlamento para facilitar la navegación por la página web del Consejo?
It is one of the most visited websites in the world and it has become quite complex to navigate.
Es una de las páginas web más visitadas del mundo y navegar por ella se ha convertido en una tarea compleja.
We cannot expect the public to be able to navigate such a complicated labyrinth as the European Union.
No podemos esperar que las personas de la calle sepan cómo descifrar este laberinto tan complicado que es la Unión Europea.
The EU's homepage has been revised and has, at least, been made more logical and easier to navigate around than it was in the past.
Se ha revisado el portal de la UE y ahora es, por lo menos, más fácil y sencillo navegar por él.
The views that you hold on the differences, as well as the similarities, matter to me as I navigate our future in these discussions and negotiations.
Las opiniones que tengan sobre las diferencias y también sobre las similitudes me importan bastante, pues seré yo la que lleve el timón del futuro en estas discusiones y negociaciones.
Closer cooperation was only adopted at Amsterdam to navigate between two pitfalls: paralysis or fragmentation.
Las cooperaciones reforzadas no se adoptaron en Amsterdam sino para navegar entre dos escollos: la parálisis y el deterioro.
I know only too well it is not easy either to navigate that kind of thing through the House.
Sé perfectamente que no es fácil pilotar ese tipo de cosas por la Asamblea.
During the period since 1 May 2004, countries such as mine have shown how to navigate accession to the European Union.
Durante el periodo transcurrido desde el 1 de mayo de 2004, países como el mío han demostrado cómo dirigir la adhesión a la Unión Europea.
This legislation provides for a certificate with which an inland waterway vessel may navigate on any EU waterway, except the Rhine.
Dicha legislación establece un certificado que permite a una embarcación de navegación interior circular por todas las vías navegables comunitarias, salvo el Rin.
As President-in-Office, you will need those skills to navigate through the treacherous waters of Council negotiations.
Como Presidente en ejercicio precisará usted aquellas habilidades para navegar a través de las peligrosas aguas de las negociaciones del Consejo.
If you key in 'job mobility in Europe' you go straight to the EURES portal, which is a very good portal and easy to navigate.
Si uno teclea "movilidad laboral en Europa" es dirigido directamente al Portal de EURES, que es un Portal muy bueno y por el que resulta sencillo navegar.
It is only possible to navigate our operating systems and access files using our computers if we have a command of the English language.
Sólo es posible navegar por nuestros sistemas operativos y acceder a los archivos con nuestros ordenadores si dominamos el inglés.
There is also an agreement to have a common logo to make it easier for users to navigate between the different websites and the contact points.
También hay consenso con respecto a contar con un logo común que permita a los usuarios navegar con facilidad entre los diferentes sitios web y las ventanillas.
Once one has learnt to navigate on the Net, it is like wandering around the world's biggest and best library.
Cuando se ha aprendido a navegar en la red es como pasearse por la mayor y mejor biblioteca del mundo.
This page is powered by the Spanish Sentences Maker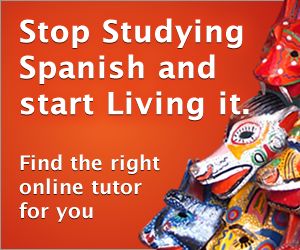 ---