---
Sentence Maker: mineral
Can I have some mineral water which is not too cold.
Tráigame agua mineral no demasiado fría.
It is neither a vitamin nor a mineral.
No es ni una vitamina ni un mineral.
Interest in its mineral wealth is increasing.
Crece el interés por su riqueza mineral.
Natural mineral waters (recast version) (
Explotación y comercialización de aguas minerales naturales (versión refundida) (
Excise duty on certain mineral oils
Tipos del impuesto especial vigentes, para determinados hidrocarburos
It has large mineral resources and the population is predominantly very young and very dynamic.
Posee muchos minerales y cuenta con una población mayoritariamente joven y altamente dinámica.
Many people in Europe take vitamins and mineral supplements.
. (FR) Numerosos ciudadanos europeos consumen vitaminas y complementos minerales.
Excise duty was introduced for fuel, mineral oil, in 1992.
En 1992 se introdujo el impuesto especial sobre los combustibles derivados del petróleo.
The mineral resources present there are valuable and must also be treated as such.
Los recursos minerales allí presentes son valiosos y también deben tratarse como tales.
It can minimise imports or the use of mineral nitrogen.
Esto puede reducir al mínimo las importaciones o el uso de nitrógeno mineral.
Among mineral oils, there is the case of aviation fuel, kerosene.
En cuanto a los hidrocarburos nos encontramos, por su parte, con el combustible empleado en la aviación, el queroseno.
It should thus not be possible for bromate to be found in natural mineral water.
Luego, el bromato no debería encontrarse en el agua mineral natural.
The country has substantial mineral and gas resources that are underexploited.
Uzbekistán posee recursos de minerales y gas muy importantes, pero muy mal explotados.
The EU mineral water document specifies a Europe-wide standard on natural mineral water.
El documento sobre aguas minerales de la UE especifica normas de ámbito europeo para las aguas minerales naturales.
This regulation determines the conditions under which natural mineral water is to be recognised as such and lays down guidelines for the use of mineral water sources.
Este Reglamento establece las condiciones bajo las cuales el agua mineral es reconocida como tal y fija unas directrices para el uso de las fuentes de agua mineral.
As far as natural mineral water is concerned, disinfection is prohibited under the directive on natural mineral water, and I refer here to article 4.
En cuanto al agua mineral natural, se prohíbe la desinfección de acuerdo con la Directiva sobre agua mineral natural, y me remito a lo expuesto en el artículo 4.
As a European Union, we have set minimum rates of taxation for motor vehicle and mineral oil.
La Unión Europea estableció unos tipos mínimos de gravamen para los impuestos sobre los vehículos de motor y los derivados del petróleo.
Labelling should tell consumers how to use vitamin and mineral products correctly.
El etiquetado pretende orientar al consumidor en el consumo correcto de productos vitamínicos y minerales.
First, there is the question of tax harmonisation, of the harmonisation of duty on mineral oils.
Por un lado, el tema de la armonización fiscal, de la armonización de los impuestos sobre los combustibles minerales.
It also has mineral resources and a high oil production that should protect its population from poverty.
Este país dispone igualmente de recursos mineros, y de una importante producción de petróleo que debería garantizarle a su población la erradicación de la miseria.
What is really behind the proposal to regulate the sale of vitamin and mineral supplements at EU level?
¿Qué hay realmente tras la propuesta de uniformar las normas comunitarias para la venta de complementos de vitaminas y minerales?
Extraction of mineral wealth in the Democratic Republic of Congo is not a story of transparency and good governance.
La extracción de recursos minerales en la República Democrática del Congo no es un modelo de transparencia ni gobernanza.
It is essential that farmers using these feedingstuffs should be aware of the origin of the ingredients, whether these be vegetable or mineral.
Es fundamental que los agricultores que utilizan esos piensos conozcan el origen de los ingredientes, ya sean vegetales o minerales.
Guinea's mineral wealth makes it, potentially at least, one of Africa's richest countries.
Los recursos mineros de Guinea hacen de este país, al menos potencialmente, uno de los más ricos de África.
It strikes me that the bottom of mineral mines might be a better storage place than salt mines.
Me sorprende que el fondo de las minas de minerales sea un lugar de almacenamiento mejor que las minas de sal.
The country's vast oil, gas and mineral resources, including uranium, are an obvious attraction.
Los abundantes recursos minerales, de petróleo y de gas del país, uranio incluido, son un evidente atractivo.
Specific rules for supplying the market with mineral water are also laid down in the guidelines.
Las directrices también contienen normas específicas respecto al abastecimiento del mercado de agua mineral.
Substantial mineral and oil resources could make Guinea one of Africa's most prosperous nations.
Sustanciales reservas minerales y de petróleo podrían convertir a Guinea en uno de los países más prósperos de África.
The highest Norwegian environmental standards are applied here as the partners cooperate in extracting these mineral resources.
Cuando los socios colaboran en la extracción de estos recursos minerales se aplican las normas medioambientales más estrictas de Noruega.
The Arctic's untold mineral resources have made the area the subject of heated dispute.
Los incalculables recursos minerales del Ártico han convertido la zona en un tema de controversia acalorada.
Mr President, I am the co-rapporteur for the excise report on mineral oils.
Señor Presidente, de los ponentes de este informe sobre impuestos especiales yo soy el que se ocupa de los hidrocarburos.
Coming from the Netherlands, where even mineral water has an excise duty, this does seem to me to be somewhat incredible.
Sin embargo, esto me parece increíble, viniendo de los Países Bajos, donde incluso el agua mineral está gravada.
I gather that the proposal on mineral oils raised no serious doubts in Parliament.
Entiendo que sobre la propuesta relativa a los hidrocarburos no ha habido serias dudas en el Parlamento.
These emissions mostly come from enrichment but also from the extraction of uranium mineral.
Estas emisiones proceden en gran parte del enriquecimiento y también de la extracción del mineral de uranio.
The report deals with exemptions from excise duty applied to certain mineral oils.
El informe trata de las exenciones de los impuestos especiales aplicados a determinados hidrocarburos.
That is true for mineral oils, it is true for tobacco and it is also true for alcohol.
Esto es aplicable a los hidrocarburos, es aplicable al tabaco y también es aplicable a las bebidas alcohólicas.
For mineral water, we have been able to impose our definition, which is stricter than the wide definition in the United States.
Con respecto a las aguas minerales, logramos imponer nuestra definición, más estricta en relación con la de los Estados Unidos, que es más amplia.
The water will really have to come out of the ground, and not be a sort of mineral Coca-Cola.
Las aguas deberán realmente salir de la tierra y no podrán ser una especie de "coca-cola» mineral.
In the United States petrol costs less than bottled mineral water.
En los Estados Unidos la gasolina cuesta menos que el agua mineral embotellada.
Moreover, there are serious problems connected with the directives on mineral oils and sewage treatment.
También hay problemas importantes con las directivas relacionadas con aceites minerales y la limpieza de residuos.
In addition to gas, Russia has, for example, the world' s largest forest and mineral resources.
Además de gas, Rusia posee -entre otras cosas- las mayores reservas forestales y minerales.
Natural mineral water and spring water are covered by Directive 80/777, the directive on natural mineral water that was amended by Directive 96/70.
El agua mineral natural y el agua de manantial están englobados en la Directiva 80/777, se trata de la Directiva sobre agua mineral natural que fue modificada por la Directiva 96/70.
This often leads us to eat ready-made meals, which are practical but which do not really suit our tastes or fulfil our vitamin and mineral requirements.
Eso nos obliga con mucha frecuencia a tomar platos prefabricados, prácticos, pero que no corresponden verdaderamente a nuestros gustos y sobre todo a nuestras necesidades en materia de vitaminas, sales minerales...
Is the Council aware that the Serbian government is planning to sell mines and mineral resources in Kosovo to EU companies and to portray this as privatisation?
¿Sabe el Consejo que el Gobierno serbio proyecta vender minas y riquezas del subsuelo en Kosovo a empresas de la UE y presentar esto como privatización?
They also produce renewable raw materials that can displace synthetic fibres derived from petroleum and other mineral resources.
Además producen materias primas renovables que pueden desplazar a las fibras sintéticas derivadas del petróleo y de otros recursos minerales.
In the UK we are the largest manufacturer - and indeed consumer - of health supplements of one kind or another, vitamin and mineral supplements to the diet.
El R.U. es el mayor fabricante - y, de hecho, el mayor consumidor - de complementos alimenticios de uno u otro tipo: vitaminas y complementos minerales de la dieta.
- (DA) We have together voted in favour of the report, for we think it important that alternative energy sources to mineral oil be found.
. (DA) Hemos votado juntos a favor del informe puesto que nos parece importante hallar fuentes de energía alternativas al aceite mineral.
Mr President, the conflict in the Democratic Republic of the Congo is one of access, control and trade in key mineral resources.
Señor Presidente, el conflicto en la República Democrática del Congo gira en torno al acceso, el control y el comercio de unos recursos minerales clave.
It is a country with fertile land, vast mineral wealth, populated by people who are poor, sick and starving.
Es un país con una tierra fértil, enormes riquezas minerales, habitado por una población pobre, enferma y hambrienta.
We need vitamin and mineral supplements, sometimes in high doses, to be able to balance the functions of the body.
Necesitamos complementos de vitaminas y minerales, a veces en altas dosis, para equilibrar las funciones del organismo.
Commissioner Byrne, your proposal, if implemented, could remove hundreds of vitamin and mineral supplements from our shelves, in the UK and Ireland in particular.
Señor Comisario Byrne, su propuesta, si llega a aplicarse, podría retirar de nuestras estanterías cientos de complementos vitamínicos y minerales, en particular, en el Reino Unido e Irlanda.
This page is powered by the Spanish Sentences Maker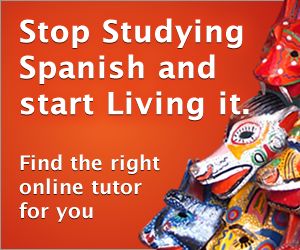 The Sentence Maker allows you to enter a word or phrase in the text box below and retrieve translated sentence pairs (English and Spanish) containing that word/phrase. This tool is great for seeing how words are used in a natural context.
---