---
Sentence Maker: increase
The Sentence Maker allows you to enter a word or phrase in the text box below and retrieve translated sentence pairs (English and Spanish) containing that word/phrase. This tool is great for seeing how words are used in a natural context.
Will we be able to use the computer to increase our vocabulary?
¿Podremos usar la computadora para aumentar nuestro vocabulario?

The lack of air does nothing but increase the nausea.
La falta de aire no hace sino aumentar el mareo.

Can we increase the return on investment?
¿Podemos aumentar el rendimiento de la inversión?
Drug addiction among young people has had an increase.
La drogadicción entre jóvenes ha tenido un crecimiento.
We can increase our vocabulary.
Podemos aumentar nuestro vocabulario.
But why is it on the increase?
¿Pero por qué aumenta?
Are you going to increase them?
¿Van aumentarlas?
This is the real increase.
Éste es el incremento real.
This is something that is on the increase.
Esta es una situación que se está extendiendo.
Is multilingualism on the increase?
¿Está aumentando el multilingüismo?
This increase is not acceptable.
Tal aumento es intolerable.
There must be an increase here.
Es necesario un aumento en esta rúbrica.
That is our share of the increase.
Esa es nuestra parte del aumento.
We hope to increase it further.
Espero que aumente aún más.
It is not that we cannot reduce them but we cannot increase them.
Exactamente lo contrario: que nosotros no podemos elevar las mayorías.
That is to say, an increase in fishermen, an increase in those who use violence and an increase in extremists.
Es decir, ganancia de pescadores, ganancia de violentos, ganancia de extremistas.
You say there was an increase in the agricultural sector and that this increase would be curtailed.
Usted ha dicho que se ha incrementado el presupuesto en el ámbito agrícola y lo que ahora se propone es reducir dicho incremento.
If we increase tax, then we shall increase tax evasion.
Pero es que de aumentar los impuestos, aumentará también el fraude fiscal.
It is the famous increase of a penny per stamp, or no increase at all.
Es el famoso aumento de un céntimo por sello, o bien ningún aumento en absoluto.
- If we are to increase the level of research, we need an increase in funding.
- Para mejorar el nivel de la investigación es necesario aumentar la financiación.
It was not a large increase, but it was actually the first increase for many years.
No fue un gran incremento, pero supuso realmente el primer aumento en muchos años.
Eurofound had a budget increase of 39% and a staff increase of 46%.
Eurofound tuvo un aumento presupuestario del 39 % y un aumento del personal del 46 %.
They increase the chances of securing a job and increase selfconfidence.
Aumentan la capacidad de negociación y crean una mayor conciencia de su situación.
Ozone smog is still on the increase.
La contaminación causada por el ozono aumenta cada vez más.
There has been a dramatic increase in the number of abortions.
Los abortos aumentan espectacularmente.
We will increase the share up to 50%.
Aumentaremos la aportación hasta en un 50%.
We should challenge them to increase the number of checks.
Debemos animarles a una competencia para controlar más.
At the same time, I propose an increase in transparency.
Asimismo, propongo que se incremente la transparencia en las actuaciones.
All of this would require a real increase in investment.
Todo ello supone, efectivamente, una dinámica de inversiones.
I cannot accept at this stage an increase in the budget.
No puedo aceptar en este momento un aumento del presupuesto.
This would also increase their own responsibility for their work.
Paralelamente, aumentará la responsabilidad sobre su propio trabajo.
Growth is declining and inflation is on the increase.
El crecimiento está disminuyendo, mientras aumenta la inflación.
The increase in revenue is a good thing.
El crecimiento de los ingresos es algo positivo.
Otherwise, the differences will increase.
De no ser así, al final la divergencia aumentará.
What has caused this increase in government expenditure?
Pero, ¿a qué se debe este crecimiento del gasto público?
It has been proposed to increase this value.
Se ha propuesto elevar dicho valor.
The first is the increase in effectiveness and results.
La primera de ellas es el incremento de la eficiencia y del rendimiento.
That will increase the utility of both systems.
Esto aumenta la utilidad de los dos sistemas.
There has to be a radical increase in employment participation.
Tiene que haber un incremento radical de la participación en el empleo.
I believe that this would increase the coherence of the text.
Creo que así se refuerza la coherencia del texto.
There has been no sudden calamitous increase in imports.
No es que se haya producido de repente un aumento desastroso de las importaciones.
That means that we have to increase demand.
Compradores significa que éstos deben tener dinero.
How can we increase our production potential?
¿Cómo podemos incrementar nuestro potencial de producción?
There is no doubt that we have to increase missions.
Sin ninguna duda, hay que ampliar las misiones.
This is an increase over the previous year.
Esto representa un aumento en comparación con antes.
increase modernisation of the economy;
profundizar la modernización económica;
As a consequence, 'abortion shopping' is on the increase.
Una de las consecuencias es un creciente 'mercadeo del aborto'.
The numbers increase every year.
Estas cantidades aumentan todos los años.
Would this increase the EU's deficit?
¿Aumentaría el déficit de la UE?
I am appalled to find out that you intend to increase these.
Me he quedado consternada al saber que pretenden ustedes aumentarlas.
Unemployment is on the increase in the EU.
El paro está aumentando en la UE.
Unemployment did not increase as a result.
Ha habido cambios en otros sentidos.
Their information deficit would increase.
Su déficit de información aumentaría.
For some crops, the increase was particularly large.
Para algunos cultivos, este aumento ha sido especialmente alto.
We must prevent any increase in differences.
Que las diferencias no aumenten.
This page is powered by the Spanish Sentences Maker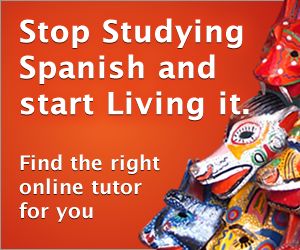 ---