---
Sentence Maker: hide
The Sentence Maker allows you to enter a word or phrase in the text box below and retrieve translated sentence pairs (English and Spanish) containing that word/phrase. This tool is great for seeing how words are used in a natural context.
Pedro's little brother likes to hide under the bed.
Al hermanito de Pedro le gusta esconderse debajo de la cama.

When we used to play, my brother always wanted me to hide first.
Cuando jugábamos, mi hermano siempre quería que me escondiera primero.
Toads feed at night and hide during the day.
El sapo se alimenta en la noche y se esconde durante el día.
My dog likes to hide under the bed.
A mi perro le gusta esconderse bajo la cama.
What does it have to hide?
¿Qué tiene que ocultar?
What do they have to hide?
¿Qué es eso tan grave que pretenden ocultar?
What have you got to hide?
¿Qué oculta usted a este respecto?
What does the US have to hide?
¿Qué quiere ocultar EE.UU.?
What on earth does it have to hide?
¿Qué tiene que ocultar?
We cannot hide behind it.
No nos podemos esconder tras él.
We have nothing to hide.
No tenemos nada que esconder.
Who wants to hide, and from whom?
¿Quién quiere esconderse, y de quién?
What could the Council have to hide?
¿Qué podría tener que esconder el Consejo?
He does not hide his goal.
No esconde su meta.
What has she got to hide?
¿Qué desea ocultar?
Do they have something to hide?
¿Qué esconden?
We should not hide this fact.
No debemos ocultar este hecho.
They cannot hide from this any longer.
No se pueden ocultar más de esto.
What does Israel have to hide?
¿Qué tiene que ocultar Israel?
I had nothing to hide.
Yo no tenía nada que ocultar.
Do they have something to hide?
¿Es que tienen algo que esconder?
After all, what has the industry to hide?
Después de todo, ¿qué tiene que ocultar la industria?
And that is what they want to hide.
Y eso es lo que se quiere disimular.
There are many opportunities to hide.
Las posibilidades para esconderse son muchas.
However, I cannot hide my true concern.
Pero, por mi parte, no escondo una verdadera inquietud.
Do not try to hide it, Mr Aznar.
No trate de ocultarla, señor Aznar.
The devil is trying to hide in the detail here.
Aquí hay bastantes detalles que pulir.
We cannot, however, hide our heads in the sand.
No obstante, no podemos esconder la cabeza como el avestruz.
Indonesia should have nothing to hide; it is our partner.
Indonesia no debería tener nada que ocultar, es un asociado nuestro.
It is pointless for us to hide it.
No tiene sentido que lo ocultemos.
The terrorist presence cannot hide that fact.
La presencia terrorista no puede ocultar esa realidad.
Are we trying to hide something from the public?
¿Estamos intentando esconder algo del público?
The words are used to hide the meaning.
Las palabras se usan para ocultar el significado.
Why do you hide behind the rules?
¿Por qué se esconden ustedes tras las normas?
The hunters knew that they had something to hide.
Los cazadores sabían que tenían algo que ocultar.
Do not hide yourselves in mysterious secret negotiations.
No se escondan en misteriosas negociaciones secretas.
What is it that we want to hide from people?
¿Qué queremos ocultar al pueblo?
There is no need for us to hide ourselves away.
No tenemos ninguna necesidad de escondernos.
There have undoubtedly been achievements, and we should not hide them.
Hay logros, sin duda, y no debemos ocultarlos.
I do not want to hide my own opinion from you.
No quiero ocultarles lo que opino.
Why hide behind the Commission?
¿Por qué se escuda detrás de la Comisión?
Therefore, I cannot hide my misgivings about this report.
Por tanto, no puedo ocultar mi recelo sobre este informe.
Let us not hide our satisfaction.
No debemos ocultar nuestra satisfacción.
Europe must not hide when it is needed most.
Europa no puede esconderse cuando más se la necesita.
We do not need to hide our light under a bushel.
No tenemos tampoco porqué ocultar nuestros méritos.
I will not hide from you that I am concerned about that tendency.
No voy a ocultar a Sus Señorías que me preocupa esa tendencia.
But do not hide behind the argument of subsidiarity.
Pero no se oculte detrás del argumento de la subsidiariedad.
We must not hide our faces, that is the point.
De esto es de lo que se trata, no hay que taparse la cara.
They could even hide them in their trainers.
Los pueden esconder incluso en sus zapatillas deportivas.
For the rest, we have nothing to hide.
Por lo demás, no tenemos nada que ocultar.
We cannot hide behind words!
No nos engañemos.
I cannot hide my concern about the scandalousness of these views.
No puedo ocultar mi preocupación por lo escandaloso de esas ideas.
What is it the Commission is actually trying to hide?
¿Qué está en realidad tratando de esconder la Comisión?
Who has anything to hide from us here?
¿Quién tiene que ocultarnos algo?
This page is powered by the Spanish Sentences Maker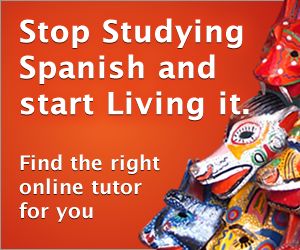 ---