---
Sentence Maker: data
The Sentence Maker allows you to enter a word or phrase in the text box below and retrieve translated sentence pairs (English and Spanish) containing that word/phrase. This tool is great for seeing how words are used in a natural context.
There was a book here that had some data on the life of Rubén Darío.
Aquí había un libro que tenía algunos datos sobre la vida de Rubén Darío.

We will recover the data from the security copy.
Nosotros recuperamos los datos de la copia de seguridad.

The cell phone allows the wireless transmission of voice and data.
La telefonía celular posibilita la transmisión inalámbrica de voz y datos.

Copy and paste the data from the main document.
Copie y pegue los datos del documento principal.
We will restore the data from the back up.
Nosotros recuperaremos los datos de la copia de seguridad.
The witness provided data on the case to the police.
El testigo aportó datos sobre el caso a la policía.
and on data retention and data protection:
y sobre la retención y protección de datos:
I am thinking of the Europol data, the Schengen data and the Eurodac data.
Pienso ahora en los datos de Europol, de Schengen y de Eurodac.
You have no official data.
No tiene un solo dato oficial.
There is no data available on this.
No hay datos disponibles al respecto.
Who has access to the data?
¿Quién tiene acceso a los datos?
There are objective data for all this.
De todo ello hay datos objetivos.
Who is responsible for those data then?
¿Quién es entonces responsable de la seguridad de tales datos?
Does the Commission have any data on this?
¿Dispone la Comisión de datos sobre ello?
Why do we need these data?
¿Por qué necesitamos estos datos?
Why do we need these data?
¿Por qué necesitamos esos datos?
I am only referring to your own data.
Yo me baso, de hecho, exclusivamente en sus propios datos.
We have many of the other data but not exactly these specific data.
Contamos con muchos otros datos, pero no exactamente con estos datos concretos.
We need data, but some Member States fail to provide that data or their data is incomplete.
Es necesario disponer de datos, que algunos Estados miembros, sin embargo, no aportan o sólo aportan de manera parcial.
The Commission's data has to be compared with the European Central Bank's data.
Los datos de la Comisión se deben comparar con los registrados en el Banco Central Europeo.
Where possible, the existing data should be used and there should be no new data collection.
De ser posible debería utilizarse la información ya existente y no proceder a la recogida de nuevos datos.
The most important aspect with regard to this data is the quantity of data.
El aspecto más importante con respecto a estos datos es la cantidad de datos.
And what should we make of the data on fleet capacity?
¿Y qué pensar respecto de los datos relativos a la capacidad de la flota?
Data protection and encoding are what we need.
Lo que se impone es la protección y encriptamiento de los datos.
I think privacy is important for all data.
Creo que la privacy es importante para todos los datos.
Fourthly and lastly, data protection.
En cuarto y último lugar, la protección de datos.
Data protection in electronic communications
Comunicaciones electrónicas y lucha contra los delitos informáticos
We also need comparability of data.
También es necesaria la comparabilidad de los datos.
Why do we need a Data Protection Supervisor?
¿Por qué necesitamos un Supervisor Europeo de Protección de Datos?
Who would seriously call their data into question?
¿Ha presentado la Comisión una propuesta que contiene medidas para recuperar los stocks de bacalao y merluza? Ambas especies están seriamente en peligro.
Data protection and transparency are included.
La protección de datos y la transparencia están incluidas.
There are in the meantime transfers of data.
Mientras tanto se transfieren datos.
There is also a data protection problem.
También es una cuestión de protección de datos.
First, it is based on scientific data.
Primero, está basado en datos científicos.
What other data of this type should be compiled?
¿Qué otro tipo de datos cabría reseñar en este sentido?
the required conditions for data protection;
las condiciones exigidas para la protección de los datos;
the reason why the data is collated;
el motivo de la recopilación de datos;
and methods of rectifying any errors in the data.
y métodos para corregir los posibles errores en los datos.
For specific data I would refer you to my report.
Para los datos concretos remito a mi informe.
Of course the fishermen should contribute their data.
Por supuesto, los pescadores podrían aportar sus datos.
My third remark is about data protection.
Mi tercera observación tiene que ver con la protección de datos.
What happens if the data are misused?
¿Qué sucede si los datos son utilizados incorrectamente?
What kind of data are we speaking about?
¿De qué tipo de datos estamos hablando?
The problem is who uses such data and how they use them.
El problema es quién utiliza esos datos y cómo los utiliza.
How did the United States get that data?
¿Cómo habían conseguido los Estados Unidos esos datos?
Are our present scientific data reliable?
¿Son fiables nuestros datos científicos actuales?
Account was not taken of all the objective data.
No se han tenido en cuenta todos los datos objetivos.
Further data on this are urgently needed.
Se necesitan urgentemente más datos sobre este punto.
Which data actually reflect what is happening?
¿Qué datos reflejan lo que está ocurriendo realmente?
I voted against the proposal on Data Retention.
He votado en contra de la propuesta sobre la conservación de datos.
What have we been doing about analysis and data collection?
¿Qué hemos estado haciendo con respecto al análisis y la recopilación de datos?
In fact, I would seriously question our data.
De hecho, cuestiono seriamente nuestros datos.
They are not entitled to require that the data be corrected.
No tienen derecho a exigir que se corrijan los datos.
The first has to do with data protection.
La primera de ellas tiene que ver con la protección de datos.
Do the Americans want the same for the PNR data?
¿Es también lo que desean los estadounidenses para los datos PNR?
Refusal to transfer data is not.
El rechazo de la transferencia de datos no lo es.
This page is powered by the Spanish Sentences Maker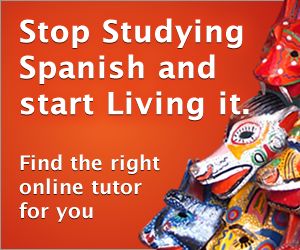 ---