---
Sentence Maker: cooperative
The Sentence Maker allows you to enter a word or phrase in the text box below and retrieve translated sentence pairs (English and Spanish) containing that word/phrase. This tool is great for seeing how words are used in a natural context.
You have the option of moving into cooperative housing.
Usted tiene la opción de mudarse a una cooperativa de viviendas.

The children are being very cooperative.
Los niños están muy cooperativos.
We have been very cooperative on the Energy Star programme.
Hemos puesto mucho de nuestra parte en el programa Energy Star.
That was done in a cooperative way.
Esto se hizo por medio de la cooperación.
We should urge Hamas to be 'cooperative'.
Debemos instar a Hamás a que «coopere».
I hope that you will be cooperative and rely on your being so.
Espero que cooperen ustedes y confío en que lo hagan.
I note that some countries have not been cooperative.
Quiero señalar que algunos países no han querido cooperar.
He was in my office yesterday, and we have a very, very cooperative relationship.
Ayer estuvo en mi despacho y mantenemos una muy estrecha relación en materia de cooperación.
We were very happy that Eurocontrol was cooperative.
Nos satisface enormemente que Eurocontrol cooperara.
I am going to be asking you to be very dynamic and very cooperative.
Ésta es una esfera importantísima para el Parlamento Europeo.
I am delighted at this cooperative effort.
Celebro esta cooperación.
He has been helpful and cooperative throughout.
En todo momento se ha esforzado por ser útil y cooperativo.
It is a definition, which is inevitably a compromise, of what cooperative enterprise is about, to which the cooperative movement itself across Europe has agreed.
Es una definición, que inevitablemente crea un compromiso, de lo que tiene que ser la empresa cooperativa, algo con lo que está de acuerdo el propio movimiento cooperativista de toda Europa.
The European Parliament has proved to be extremely cooperative.
El Parlamento Europeo ha dado muestra de una excelente cooperación.
At the same time, the rapporteur calls for the enforcement of a cooperative.
Al mismo tiempo, la ponente aboga en favor de la implantación de una cooperativa.
It would be much better for it to be replaced by the word 'cooperative'.
Sería mucho mejor sustituirla por la palabra «coopere».
These are the priorities, and it must be done in a cooperative fashion.
Éstas son las prioridades y han de llevarse a cabo con un espíritu cooperativo.
They are more concrete; they are speaking more to the point; they are more cooperative, more constructive.
Son más claros, van más al grano, muestran una actitud más colaboradora y constructiva.
The workers and trade unions are being unusually cooperative.
Los trabajadores y los sindicatos están cooperando extraordinariamente.
We did not agree on everything but he was always very cooperative and as flexible as he could be.
Pese a que no estábamos de acuerdo en todos los aspectos, siempre ha mostrado la máxima cooperación y flexibilidad posible.
I would like to thank everyone for being extremely cooperative.
Quiero dar las gracias a todos por su cooperación.
Lately, Turkey has shown itself to be constructive and cooperative.
Últimamente, Turquía ha manifestado una actitud constructiva y cooperativa.
We are trying to have a maritime cooperative strategy for this region.
Estamos intentando diseñar una estrategia de cooperación marítima para esta región.
It should now develop its cooperative links with Taiwan.
Debería impulsar también ahora su cooperación con Taiwán.
We seek also a more cooperative approach with China.
Queremos instituir también un enfoque más cooperativo con China.
I am sure that the Council will be more cooperative from now on.
Estoy segura de que en adelante el Consejo se mostrará más colaborador.
A parents' child care cooperative is not perhaps a model for a European Cooperative Society, but we have very good experience of cooperative work.
Es posible que una cooperativa de padres no sirva de modelo para una Sociedad Cooperativa Europea, pero hemos tenido muy buena experiencia con el trabajo cooperativo.
We must change our policy here and support cooperative projects.
Es aquí donde tenemos que impulsar proyectos de cooperación y modificar nuestra política.
So we are calling on the Council and the Commission to respond in the same cooperative spirit.
Hacemos un llamamiento al Consejo y a la Comisión para que se hagan partícipes de este mismo espíritu de cooperación.
I wish to express my gratitude for our being permitted to advance this in a cooperative process.
Muchas gracias por haber podido impulsar esto en un proceso cooperativo.
Let me remind you, in this context, that we have hitherto been highly cooperative.
En este contexto, yo quisiera recordar que hasta ahora hemos mantenido una actitud muy cooperativa.
Is it just to suit two DGs which could not come up with a cooperative proposal?
¿Es sólo para contentar a dos DG que no consiguieron presentar una propuesta conjunta?
My fourth point is that we need multilateral cooperative relations and not unilateralism.
Mi cuarto punto es que necesitamos relaciones de cooperación multilaterales y no unilateralismo.
I hope that Iraq will be more cooperative over the coming days and weeks.
Espero que Iraq se muestre más dispuesto a colaborar en los próximos días y las próximas semanas.
An appeal will not put the European Cooperative Society at risk.
Un recurso no hará peligrar la Sociedad Cooperativa Europea.
We have a very well-established cooperative sector in my own region of England.
En mi región de Inglaterra tenemos un sector cooperativo muy arraigado.
The draft has the agreement of representatives of the cooperative sector as a whole, as we have heard.
El proyecto cuenta con el apoyo de los representantes del sector cooperativo en su conjunto, como ya hemos oído.
Moreover, the Treaty and the Pact do not distinguish between cooperative and uncooperative countries.
Además, el Tratado y el Pacto no establecen distinciones entre los países que cooperan y los que no cooperan.
We have to look at them on a pragmatic, concrete, cooperative basis as well.
También hemos de mirarlas desde un punto de vista pragmático, concreto y cooperativo.
Parliament needs to know which Member States are being cooperative and which are not.
El Parlamento tiene que saber qué Estados miembros están cooperando y cuáles no.
Once again, I thank President Cox for having been a fully cooperative and open partner.
Una vez más, agradezco al Presidente Cox su actitud plenamente cooperadora y abierta.
It reinforces our conviction that we can build up a very constructive and cooperative relationship with you.
Refuerza nuestra convicción de que podremos desarrollar unas relaciones muy constructivas y de cooperación con usted.
The Council is in the sort of position in which it does not always show itself to be particularly cooperative.
El Consejo está en una posición en que no siempre se muestra precisamente cooperativo.
The witnesses have been extremely forthcoming and cooperative with the Committee of Inquiry.
Los testigos han estado sumamente comunicativos y han cooperado mucho con la Comisión de Investigación.
Since then, our relations with the Commission have been courteous, frank and cooperative.
Después, nuestras relaciones con la Comisión han sido corteses, francas y cooperativas.
To this end, the competent authorities have established a comprehensive cooperative relationship.
Con este objetivo en mente, las autoridades competentes han establecido una estrecha relación de cooperación.
Those responsible for budgets in both Directorates-General are very cooperative.
Los responsables de los presupuestos en ambas Direcciones Generales siempre se muestran muy dispuestos a colaborar.
But we have - and have to have - the goodwill to express solidarity and to be cooperative in solving the problem.
Sin embargo, tenemos (y tenemos que tener) la voluntad de expresar nuestra solidaridad y colaborar para solucionar este problema.
I asked him why they cannot be more cooperative regarding the issue of the Druzhba pipeline.
Le pregunté por qué no podía haber una mayor cooperación en lo relativo al oleoducto de Druzhba.
You have undertaken to make this transparent and to act in a cooperative manner.
Usted se ha comprometido a realizar esto de forma transparente y a colaborar.
I very much welcome the very cooperative attitude of the Commission and the Council.
Acojo con gran satisfacción la actitud tan cooperativa de la Comisión y del Consejo.
In the light of all this, I support the cooperative approach being taken by the EU.
A la luz de todo esto, apoyo el enfoque de colaboración adoptado por la UE.
This page is powered by the Spanish Sentences Maker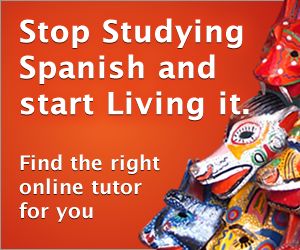 ---