---
Sentence Maker: contribute
The Sentence Maker allows you to enter a word or phrase in the text box below and retrieve translated sentence pairs (English and Spanish) containing that word/phrase. This tool is great for seeing how words are used in a natural context.
Father Bernardo has proposed that everyone contribute something to help the poor at Christmas time.
El padre Bernardo ha propuesto que contribuyamos con algo para ayudar a los pobres en Navidad.

It is better that he contribute with his time.
Es mejor que él contribuya con su tiempo.
We cannot contribute to this.
No podemos contribuir a que esto ocurra.
That is why I want to contribute.
Por esto quiero intervenir.
They do not contribute to the modulation.
Estos no contribuyen a la modulación.
I will not contribute to this.
No contribuiré a esto.
We can contribute to that ourselves.
Nosotros podemos contribuir a ello.
I do not wish to contribute to that.
No deseo contribuir a eso.
Why should we contribute towards it?
¿Por qué nosotros deberíamos contribuir a ello?
Should we contribute more funds?
¿Hay que aportar más fondos?
I agree with you that we should be there to contribute and be aware of where we are going and to be able to contribute funds.
Estoy de acuerdo en que tenemos que estar allí para contribuir y tomar conciencia de hacia dónde vamos y para ser capaces de contribuir con fondos.
We have to contribute financially to the construction of Palestine, but we also have to contribute to it politically.
Hay que contribuir financieramente a la construcción de Palestina, pero también hay que contribuir políticamente.
This is something to which we all want to contribute.
Todos queremos contribuir a ello.
Here there are three elements I would like to contribute.
He aquí tres elementos con los que quisiera contribuir.
It is the EU' s responsibility to contribute to this.
La UE tiene la responsabilidad de contribuir a que esto se materialice.
They must be able to contribute freely.
Deben poder aportar su grano de arena en toda libertad.
Does it contribute to the finding of work, and if so, how?
Y si es así, ¿cómo?
So prioritisation is essential and Parliament should contribute to this.
Por eso es fundamental decidir un orden de prioridades, y el Parlamento debería contribuir en este cometido.
That would scarcely contribute to a more effective EU.
Esto no contribuiría en absoluto a la creación de una Unión más efectiva.
I would like to thank them for being so willing to contribute.
Les agradezco su disponibilidad.
And how best can we contribute to that endeavour?
¿Y cómo podemos contribuir de la mejor manera a este propósito?
Of course the fishermen should contribute their data.
Por supuesto, los pescadores podrían aportar sus datos.
Do we contribute to the cost of peacekeeping?
¿Contribuimos al coste del mantenimiento de la paz?
I will contribute to this myself, as far as I am able to do so.
Yo misma voy a contribuir en la medida de lo que pueda.
Fifthly, ensuring that all states contribute.
En quinto lugar, garantizar la contribución de todos los Estados.
I would like to contribute a few thoughts at this stage.
Quisiera aportar ahora algunos pensamientos.
This is what I have tried to contribute to with my report.
Esa es la contribución que he querido hacer con mi informe.
Systems such as SOLVIT contribute to that.
Los sistemas como SOLVIT contribuyen a ello.
This directive can contribute to that.
Esta directiva puede contribuir a ello.
All of them contribute to the objectives of this programme.
Todos ellos contribuyen a los objetivos de este programa.
Europe has something to contribute.
Europa tiene algo que aportar.
This would contribute to attracting more investment flows.
Eso contribuirá a atraer más flujos de inversión.
They contribute to the sustainability of our development policies.
Contribuyen a la sostenibilidad de nuestras políticas de desarrollo.
They contribute to economic and social cohesion.
Estas empresas contribuyen a la cohesión económica y social.
Let us contribute to this today.
Contribuyamos hoy a eso.
They contribute to a climate of intolerance and hatred.
Contribuyen a crear un clima de intolerancia y odio.
All sectors must contribute to this system.
Todos los sectores deben contribuir a este sistema.
I contribute to this debate with a degree of sadness.
Contribuyo a este debate con un cierto grado de tristeza.
They have to be understood on what they can contribute.
Deben entenderse teniendo en cuenta su posible contribución.
This goal can be achieved only if we all contribute to it.
Este objetivo se puede conseguir solamente si todos contribuimos a ello.
The UKIP will not contribute to this imposture.
El Partido de la Independencia del Reino Unido (UKIP) no participará de esta falsedad.
Let us contribute to these proposals.
Contribuyamos a estas propuestas.
The state does not have to contribute to their maintenance.
El Estado no tiene que contribuir a su sustento.
The implementation of these proposals would contribute to the ETI.
La implementación de estas medidas contribuirá a la IET.
All developed countries must contribute.
Todos los países desarrollados deben contribuir.
This will contribute to creating solutions.
Ello contribuirá a la creación de soluciones.
You had nothing to contribute today.
Hoy no tenía nada que aportar.
The EDF should also contribute to that.
El FED también debería contribuir a ello.
It is not possible to contribute less but receive more.
No es posible contribuir menos pero recibir más.
This report is meant to contribute to doing so.
El presente informe debería constituir una aportación en este último sentido.
Not only that, but they would not have to contribute a token presence once a month.
Además, no estarían obligados a hacer acto de presencia un día al mes.
What can the European Union contribute here?
¿Cómo puede contribuir la Unión Europea en este ámbito?
This page is powered by the Spanish Sentences Maker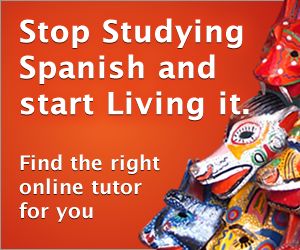 ---