---
Sentence Maker: accomplice
The Sentence Maker allows you to enter a word or phrase in the text box below and retrieve translated sentence pairs (English and Spanish) containing that word/phrase. This tool is great for seeing how words are used in a natural context.
If you tell me about it, is it going to make me your accomplice?
¿Si me lo cuentas me convertirás en tu cómplice?

The accomplice was waiting outside for him.
El cómplice lo esperaba fuera.
Such negligence by the authorities makes them an accomplice to the killing.
Semejante negligencia por parte de las autoridades convierte a estas en cómplices del asesinato.
Such behaviour makes the Sudanese Government an accomplice of these alleged criminals.
Tal comportamiento convierte al Gobierno sudanés en cómplice de los supuestos criminales.
Will Europe continue watching as a silent accomplice?
¿Seguirá Europa limitándose a observar como cómplice silencioso?
At the end of the day, failing to prevent murderers from committing their crimes makes us their accomplice.
En resumidas cuentas, no evitar que los asesinos cometan sus crímenes nos convierte en sus cómplices.
Today, it is collectively paying the price for being a so-called accomplice in the Milosevic regime.
No lo olviden, se trata de uno de los grupos de población que más tiempo llevan en el lugar.
Europe must not become an accomplice in cheating, in the manipulation of food, at a time when food safety is becoming one of its priorities.
Europa no debe convertirse en cómplice de una trampa, de una manipulación alimentaria, cuando la seguridad alimentaria constituye una de sus prioridades.
We therefore believe that Japan should be asked to extradite the former dictator Alberto Fujimori, and that he and his accomplice, Montesinos, should be tried in Peru itself.
Por ello, pensamos que es conveniente solicitar a Japón la extradición del ex - dictador Alberto Fujimori, y que él y su cómplice Montesinos puedan ser juzgados en el mismo Perú.
The European Union should beware of becoming the accomplice of a regime which shows a complete disregard for human rights.
La UE debería tener cuidado y no convertirse en cómplice de un régimen que parece ignorar completamente los derechos humanos.
Mr President, ladies and gentlemen, to quote the words of a famous Hungarian poet: 'Among murderers, he who remains silent is an accomplice'.
Señor Presidente, Señorías, citando las palabras de un famoso poeta húngaro: "Entre los asesinos, el que permanece en silencio es cómplice".
Madam President, I voted in favour of the censure motion because I do not wish to be an accomplice of the Commission in this serious affair.
Señora Presidenta, he votado a favor de la censura porque no deseo ser cómplice del comportamiento de la Comisión en este grave asunto.
This page is powered by the Spanish Sentences Maker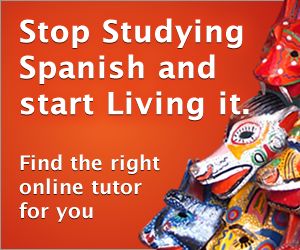 ---