---
Quizzes - Subjunctive vs. Indicative
Present Subjunctive Subjunctive vs Indicative

Fill in the blanks with the correct verb indicative or subjunctive.

Example: Es bueno que Jorge _____ (creer) que nosotros _____ (arreglar) la fiesta para Manola, y no para él.

Answer: Es bueno que Jorge crea que nosotros arreglamos la fiesta para Manola, y no para él.

1. Ojalá que este ejercicio _____ (ser) fácil.

2. Es verdad que todos los profesores _____ (querer) castigar a los estudiantes.

3. Dudamos que el presidente _____ (ir) a Moscú la semana que viene.

4. Yo prefiero que ustedes no _____ (invitar) a Sylvia a la fiesta.

5. Todos niegan que Tomás _____ (beber) cerveza cada noche.

6. Quiero que tú _____ (hablar) en voz más baja.

7. ¿Es posible que a las chicas les _____ (gustar) pintar la casa?

8. Marielena le pide a su padre que él le _____ (dar) veinte dólares para un vestido nuevo.

9. Luis me manda que yo le _____ (traer) los cuadernos de laboratorio.

10. Es increíble que nadie _____ (saber) cómo se llama la profesora.

11. ¡Pepita, insisto en que tú no _____ (salir) nunca con Rafael!

12. Estela, dile a Raúl que (él) _____ (estar) aquí mañana a las ocho en punto.

13. No niego que tú _____ (ser) una persona muy simpática.

14. Creemos que Juan y Enriqueta _____ (venir) pronto.

15. ¡Qué lástima que las chicas _____ (tener) que quedarse en casa!

16. Me gusta que nadie me _____ (reconocer) con esta máscara.

17. Manuela está encantada de que sus amigas mexicanas le _____ (escribir) cada mes.

18. Tengo miedo de que mi gato se _____ (perder) en la hierba alta.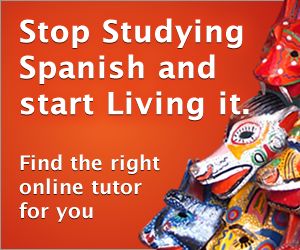 ---