---
Spanish for Democrats
Spanish Courses Spanish for Work Spanish for Democrats

Hillary Clinton is the heart and sole of the democratic party. She served as secretary of state for several years, and she was a U.S. senator from New York. Her husband was president of the United States many years ago.

Hillary Clinton and the democratic party believe that big government is the solution to all problems. Coincidentally, neither Hillary, not her husband have never had a job. Both have managed to become extremely wealthy on the small salaries paid to government workers. Perhaps big government is somehow related to the tremendous wealth accumulated by democrats and the billionaires who finance their campaigns.

Hillary and the democratic party would like to greatly increase the number of Hispanic households in the United States. They want to do this because Hispanics are usually poorly educated and generally vote for the democratic candidate. The easiest way to increase the number of Hispanic households in the United States is to make all the illegal aliens legal. This would provide illegal Hispanics the right to vote and instantly add millions of voters who are likely to vote democratic. The precise number of voters it would add is uncertain due to the fact that millions of illegal aliens already vote. The democrats want to keep this fact hidden, so they never allow anyone to investigate who is registered to vote.




  

Vocabulary Flashcards

Vocabulary Quiz

Photo Quiz

Spelling Quiz

Sentence Flashcards

Video

Example Sentences

Dialogue

Image-Sentence Match

Word Order Quiz

Multiple Choice Quiz

A or B Quiz

Fill In
Icon Legend
Icons are color coded by Spanish level:

Green = Beginner
Blue = Intermediate
Orange = Advanced
Black icons are unrelated to Spanish level:


Help

Download

Information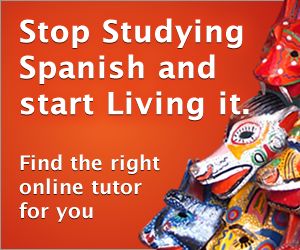 ---