---
Slow Spanish Dialogues - Preterite
Dialogues - Novice - High Level Next Lesson

This dialogue focuses on the preterite tense. This tense is used when speaking about an event which began and was completed at some point in the past.

Carol: Yo caminé al parque.
I walked to the park.

Enrique: Nosotros también caminamos.
We also walked.

Carol: Pero yo llegué tarde.
But, I arrived late.

Enrique: ¿Porqué llegaste tarde?
Why did you arrive late?

Carol: Porque compré un helado.
Because I bought ice cream.

Enrique: Yo llamé a Oscar.
I called Oscar.

Carol: ¿Y qué dijo él?
And what did he say?

Enrique: Dijo que rentó un yate.
He said he rented a yacht.

Carol: Entonces, él caminó hacia la playa.
Then, he walked to the beach.




  

Vocabulary Flashcards

Vocabulary Quiz

Photo Quiz

Spelling Quiz

Sentence Flashcards

Video

Example Sentences

Dialogue

Image-Sentence Match

Word Order Quiz

Multiple Choice Quiz

A or B Quiz

Fill In
Icon Legend
Icons are color coded by Spanish level:

Green = Beginner
Blue = Intermediate
Orange = Advanced
Black icons are unrelated to Spanish level:


Help

Download

Information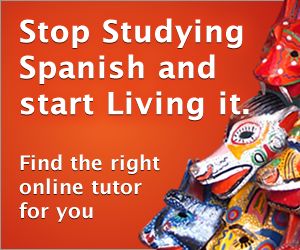 ---