---
Slow Spanish Dialogues - Interrogative
Dialogues - Novice - High Level Next Lesson

La Zuma - The Juice

zumo - juice (Spain)

jugo - juice (Latin America)

¿Qué ingredientes tiene este zumo?
What ingredients has this juice?

Zanahoria, espinacas, calabaza, brécol, berenjena, manzana, naranaja y limón.
Carrot, spinach, pumpkin, broccoli, egg plant, apple, orange and lemon (or lime).

¿Me das un poco? - To me you give a little?
Would you give me a little?




  

Vocabulary Flashcards

Vocabulary Quiz

Photo Quiz

Spelling Quiz

Sentence Flashcards

Video

Example Sentences

Dialogue

Image-Sentence Match

Word Order Quiz

Multiple Choice Quiz

A or B Quiz

Fill In
Icon Legend
Icons are color coded by Spanish level:

Green = Beginner
Blue = Intermediate
Orange = Advanced
Black icons are unrelated to Spanish level:


Help

Download

Information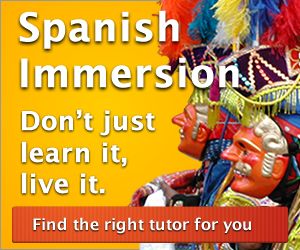 ---