---
Slow Spanish Dialogues - Preterite
Dialogues - Novice - High Level Next Lesson

This dialogue focuses on the preterite tense. This tense is used when speaking about an event which began and was completed at some point in the past.

Mamá entra a casa y pide un reporte a su hijo Eddy.

Eddy: Hola mami. ¡Qué rápido viniste!
Hi mommy. How quickly you came!

Mamá: Hola amor. ¿Hiciste tus tareas de la escuela?
Hi love. Did you do your school assignments?

Eddy: Todavía no, estuve ocupado en otras cosas.
Not yet, I was busy with other things.

Mamá: ¿Qué hiciste entonces?
What did you do then?

Eddy: Bueno, lavé los platos y barrí la casa.
Well, I washed the dishes and swept the house.

Mamá: ¡Qué bien! ¿Qué es ese olor en la cocina?
What good! What is that smell in the kitchen?

Eddy: ¡Oh! También cociné. Pero quemé el arroz.
Oh! I also cooked. But I burned the rice.

Mamá: Pero los platos y la cocina están sucios.
But the plates and the kitchen are dirty.

Eddy: Bueno, ensucié de nuevo y se me cayó el arroz quemado en el piso.
Well, I messed it up again and the burnt rice fell on the floor.




  

Vocabulary Flashcards

Vocabulary Quiz

Photo Quiz

Spelling Quiz

Sentence Flashcards

Video

Example Sentences

Dialogue

Image-Sentence Match

Word Order Quiz

Multiple Choice Quiz

A or B Quiz

Fill In
Icon Legend
Icons are color coded by Spanish level:

Green = Beginner
Blue = Intermediate
Orange = Advanced
Black icons are unrelated to Spanish level:


Help

Download

Information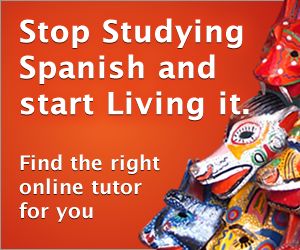 ---