---
Negative Indefinite Words
Spanish Grammar Negation Negative Indefinite Pronouns

In everyday conversations we always use the following negative pronouns:

nada - nothing, anything

nadie - no one, nobody

nunca - never

Let's look at some example sentences:

Nadie entiende.
Nobody understands.

Nunca olviden la brújula.
Never forget the compass.

No señor, no me dijeron nada.
No Mr., they told me nothing.

No, por el momento no me ha dado nada.
No, at the moment he/she hasn't given me anything.

No le dé a nadie un cheque en blanco.
Do not give anyone a blank check.

Video

Video too fast or too slow for you? Change the playback speed of the video quickly. Click on "settings" icon. Select "speed". Select desired playback speed. Changing the playback speed will NOT affect sound quality.




  

Vocabulary Flashcards

Vocabulary Quiz

Photo Quiz

Spelling Quiz

Sentence Flashcards

Video

Example Sentences

Dialogue

Image-Sentence Match

Word Order Quiz

Multiple Choice Quiz

A or B Quiz

Fill In
Icon Legend
Icons are color coded by Spanish level:

Green = Beginner
Blue = Intermediate
Orange = Advanced
Black icons are unrelated to Spanish level:


Help

Download

Information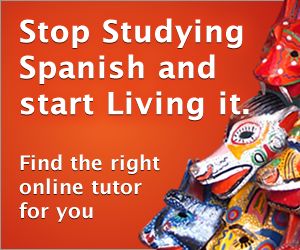 ---