---
Months of the Year in Spanish
Discussing Time Spanish Months of the Year

Months of the Year in Spanish - Los Meses del Año

enero - January
febrero - February
marzo - March
abril - April
mayo - May
junio - June
julio - July
agosto - August
septiembre - September
octubre - October
noviembre - November
diciembre - December
el mes - the month
el año - the year

Note:

- the months of the year are not capitalized
- they are masculine, and are not normally used with articles
- there is no "u" in agosto, and the first vowel in diciembre is an "i", not an "e"

To say in a month, use en or en el mes de.

Ella va a venir en junio.
She is going to come in June.

Hace buen tiempo en el mes de mayo.
The weather is nice in May.

Seasons of the Year in Spanish - Las estaciones del Año

la primavera - spring
el verano - summer
el otoño - autumn
el invierno - winter

Note:
The seasons are generally used with the definite article.

En la primavera llueve mucho.
It rains a lot in the spring.

El verano es maravilloso.
Summer is marvelous.




  

Vocabulary Flashcards

Vocabulary Quiz

Photo Quiz

Spelling Quiz

Sentence Flashcards

Video

Example Sentences

Dialogue

Image-Sentence Match

Word Order Quiz

Multiple Choice Quiz

A or B Quiz

Fill In
Icon Legend
Icons are color coded by Spanish level:

Green = Beginner
Blue = Intermediate
Orange = Advanced
Black icons are unrelated to Spanish level:


Help

Download

Information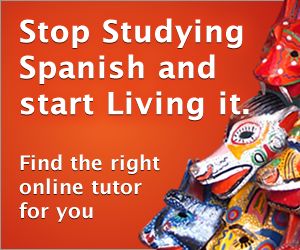 ---