---
Reading Comprehension - Beginners
Interpretive Reading - Novice High Level This Lesson Next Lesson

Read the passage below and review any vocabulary you are not familiar with. Next, read each question and select the best answer(s) from those provided.

Beto, el guapo

Me llamo Alberto. Las chicas me dicen "Beto, el guapo". No sé por qué. Mi cabello es negro y crespo. El color de mi piel es morena, soy muy bronceado . Tengo ojos color verde claro; las chicas dicen que mis ojos son muy lindos. Mi nariz es recta y mis labios son un poco gruesos. Soy alto y delgado, bueno, me gusta ir al gimnasio; tengo músculos fuertes y una espalda grande. Mis piernas son gruesas y fuertes y mis brazos también son fuertes. Soy muy amable y amigable, especialmente con las chicas. No tengo muchos amigos, creo que son envidiosos . ¿Quieres una foto mía o mi número de teléfono?

Vocabulario
crespo - curly
bronceado - tanned
gruesos - big, thick
músculos - muscles
envidiosos - jealous

¿Cómo lo llaman las chicas?

muy guapo

Beto el guapo

por teléfono

por celular

¿Adónde le gusta ir?

a ver a las chicas

al gimnasio

al cine

a la cafetería

¿Por qué cree que no tiene amigos?

porque es muy guapo

porque esamigable con las chicas

porque son envidiosos

todas son correctas

¿Cómo eres tú?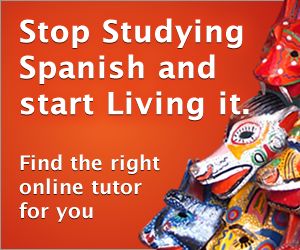 ---