---
the "personal a" - imperfect
Home Free Spanish Resources Spanish 101 Imperfect - The Personal "a"

Step 1

We use the personal a with people and pets.

     María visitó a su abuela.
      Maria visited her grandmother.
     Conocí a Miguel en mil novecientos ochenta y
       cinco.
      I met Miguel in 1985.
     Yo invité a María a ir a la fiesta.
      I invited Maria to go to the party.
     ¿Quién llamó a la policía?
      Who called the police?
     Ellos fueron a visitar a su tía.
      They went to visit their aunt.

Exceptions:
We don't use the personal a with tener, necesitar, and haber.

     Tuve dos hijos.
      I had two children.
     Necesité un médico.
      I needed a doctor.
     En mi familia hubo seis personas.
      In my family there were six people.




Step 3

Work with Sentences!

Step 4

Review and Expand!

Coming up Next:



Location, Location!

  

Vocabulary Flashcards

Vocabulary Quiz

Photo Quiz

Spelling Quiz

Sentence Flashcards

Video

Example Sentences

Dialogue

Image-Sentence Match

Word Order Quiz

Multiple Choice Quiz

A or B Quiz

Fill In
Icon Legend
Icons are color coded by Spanish level:

Green = Beginner
Blue = Intermediate
Orange = Advanced
Black icons are unrelated to Spanish level:


Help

Download

Information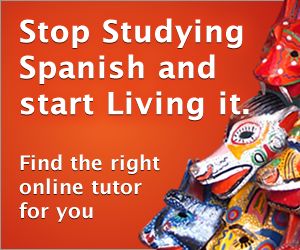 ---