---
Quizzes - Future Indicative
The Future Indicative

Complete the conversation with the appropriate for of the verb in the future tense. Use the following verbs..

escribir -- estar -- tener -- sacar -- terminar -- haber

Example: Yo ______ un reporte de nuestro viaje.

Answer: Yo escribiré un reporte de nuestro viaje.

Elena: ¡Qué suerte que nuestros profesores de la clase de historia nos dejaron ir de viaje!
La idea de hacer un trabajo sobre las civilizaciones antiguas fue muy buena.

Ricardo: Ahora nosotros _____ que visitar muchos lugares cuando lleguemos a Guatemala.
Tú _____ las notas sobre esos lugares y yo _____ las fotografías para poder hacer la presentación.

Elena: Ésta es la primera vez que viajo en avión.
Estoy un poco nerviosa por la tormenta en el aeropuerto.
Según el boletín del tiempo de esta mañana, la lluvia _____ pronto.

Ricardo: Luego de la lluvia, los reporteros dicen que _____ mucho sol.

Elena: Sí. Los reporteros también dicen que mañana lloverá más, pero ya nosotros _____ en Guatemala.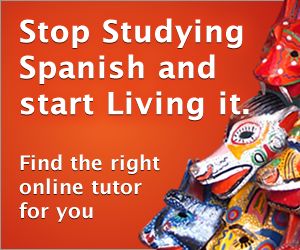 ---