---
Conversations & Dialogues using Spanish Names

It's hard to communicate with anyone if you can't understand or pronounce their Spanish name. The Flashcards, Quizzes and Video to the right provide many examples of conversations using Spanish names!

Hola, soy Jason. ¿Cómo está?
Hi, I'm Jason. How are you?
Tío Pablo es inteligente.
Uncle Pablo is intelligent.
Veo a Pablo todos los días.
I see Paul every day.
María Isabel corrige a sus hijos.
Maria Isabel corrects her children.
Juan es un poco gordito.
Juan is a little chubby.
José camina al cine.
José walks to the movie theater
María, Luis y José caminan a la montaña.
María, Luis y José walk to the mountain.
¿Qué pidió Juan?
What did John order?
Pablo es tan alto como Juan.
Pablo is as tall as Juan.
María gastó más dinero que Teresa.
Mary spent more money than Teresa.
José es menor que Susana y Ana.
José is younger than Susana and Ana.
Yo conozco a María.
I know Mary.

Vocabulary Flashcards

Vocabulary Quiz

Photo Quiz

Spelling Quiz

Sentence Flashcards

Video

Example Sentences

Dialogue

Image-Sentence Match

Word Order Quiz

Multiple Choice Quiz

A or B Quiz

Fill In
Icon Legend
Icons are color coded by Spanish level:

Green = Beginner
Blue = Intermediate
Orange = Advanced
Black icons are unrelated to Spanish level:


Help

Download

Information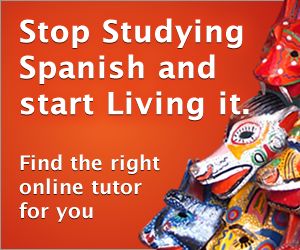 ---