---
Accident (MVA)- General Trauma
Medical Spanish Spanish Clinical Interview
Good morning, afternoon, evening Sir, Mam
Buenos Días (Tardes, Noches) Señor / Señora
What is your name?
¿Cómo se llama?
My name is _______
Me llamo ______
How old are you - in english please
¿Dígame en inglés cuántos años tiene?
Excuse me, but I only speak a little Spanish - answer my questions yes or no
Perdóneme, pero hablo muy poco español - responda a mis preguntas con un Sí o No
Please don't move during the examination
No se mueva por favor durante el examen.
Are you injured?
¿Está herido?
Are you having pain?
¿Tiene dolores?
Do you have pain in your neck, or back?
¿Tiene dolor en su cuello, o espalda?
Where is the pain?
¿Dónde le duele?
Does this hurt
¿Esto le duele?
Is the pain sharp, dull or pressure? constant or intermitant? moderate or severe?
¿Es el dolor agudo, sordo o le presióna ? constante o por ratos? moderado o fuerte?
Give your pain a number between one and ten if ten is the worst
you've had
Cómo clasificara su dolor en una escala de diez -- siendo diez lo peor
Do you have trouble breathing?
¿Tiene problemas al respirar?
If you breathe is the pain better or worse?
¿Cuándo respira mejora o empeora el dolor?
Can you feel and move your hands and feet?
¿Puede sentirse las manos y los pies?
Were you wearing your seatbelt?
¿Llavaba el cinturón de seguridad?
When did the accident happen? ten, twenty, thirty minutes - one,
two, three hours - a day?
¿Cuàndo ocurrió el accidente? Hace diez, veinte, treinta minutos - una, dos, tres horas - un dìa?
How fast were you driving?
¿Cuánto rápido manejaba?
Less than twenty-five mph
¿Menos de veinte y cinco?
More than fifty mph
¿Más de cinquenta?
Do you have medical problems?
¿Tiene historia de un problema medico?
Do you take medicines?
¿Toma alguna medicina?
Do you have allergies?
¿Tiene alergias a las medicinas?
Have you been drinking today?
¿Ha tamado bebidas alcohólicas hoy?
Have you had a tetanus shot in the last ten years?
¿Ha tenido un inyección de tétanos en los ultimos diez años?
Do you like Shakira? Me too!
¿Te gusta Shakira? ¡A mí también!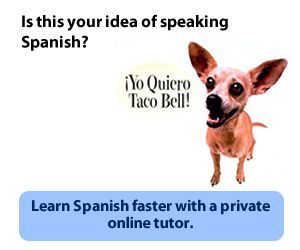 ---