---
Sentence Maker: youth
At first, I thought that they were going to knock down this young person.
Al principio creí que iban a atropellar a este joven.

We have enough youthfulness; we need a source of intelligence.
Tenemos suficiente juventud, necesitamos una fuente de inteligencia.

I yearn for the time of youth.
Siento añoranza por los tiempos de la juventud.
Youth always challenges authority.
La juventud siempre desafía la autoridad.
We are banking on youth.
Apostamos por la juventud.
Youth is never a controversial area: youth is a necessity.
La juventud nunca es una polémica: la juventud es una necesidad.
We have to be concerned about our youth, and invest in youth employment and training.
Tenemos que preocuparnos por nuestros jóvenes e invertir en puestos de trabajo y de formación profesional para ellos.
There are pointers on this in the White Paper on Youth.
En el Libro Blanco sobre la Juventud existen observaciones al respecto.
The first field is the Youth Programme.
Primer capítulo, el programa Juventud.
Firstly, there is the question of youth unemployment.
El primero es el problema del desempleo juvenil.
The main target should be youth.
El objetivo principal debe ser la juventud.
The main emphasis is again on youth and education.
Se sigue haciendo especial hincapié en la juventud y la educación.
Youth in Action programme (2007-2013) (
Programa «La juventud en acción» para el período 2007-2013 (
In France, youth unemployment is 24%.
En Francia, el desempleo entre los jóvenes es del 24 %.
There is also the Youth Employment Initiative.
La tercera es la iniciativa "Empleo juvenil".
The figures for youth unemployment are alarming.
Las cifras del desempleo entre los jóvenes son alarmantes.
We want to eradicate youth unemployment.
Queremos erradicar el desempleo juvenil.
We are calling for a European Youth Guarantee.
Estamos pidiendo una Garantía juvenil europea.
The problem of youth unemployment is growing.
El problema del desempleo juvenil está en aumento.
But youth is not the only problem group.
Pero los jóvenes no son el único grupo que plantea problemas.
One more word on the issue of youth.
Unas palabras más sobre el tema de los jóvenes.
Youth on the Move is a wonderful initiative.
Juventud en Movimiento es una iniciativa maravillosa.
Youth is all about mobility and changing jobs.
La fase juvenil se caracteriza por la movilidad y el cambio de empleo.
They are the youth of today, on whom the future depends.
Ellos son los jóvenes de hoy, de quienes dependerá el futuro.
We are dealing here with a measure against youth unemployment.
Se trata aquí de una medida contra el desempleo juvenil.
In my youth I had the opportunity to work on a kibbutz .
I am also responsible for youth programmes.
Soy también responsable de los programas relativos a la juventud.
The new Youth Programme emphasises the developing links with the youth of entrant countries.
El nuevo programa Juventud subraya las vinculaciones que se están creando con la juventud de los países candidatos.
It is important that local youth work becomes an integral part of international youth cooperation.
Es importante que la juventud local llegue a formar parte integrante de la cooperación juvenil internacional.
Of the funding available, 30% is to go to the traditional youth exchange 'Youth for Europe'.
El 30 % de la financiación disponible se destinará al intercambio tradicional entre jóvenes "La juventud para Europa".
The Youth on the Move initiative is one of the platforms which may help to promote youth employment.
La iniciativa Juventud en Movimiento es una de las plataformas que pueden ayudar a promover el empleo juvenil.
The organizations were involved, for example, in the youth movement, youth employment and improving the urban environment.
Por ejemplo, estas organizaciones han desarrollado labores para fomentar las actividades al aire libre entre la juventud, el trabajo juvenil o el medio ambiente de las ciudades.
Youth is the sector in our Community that is so often ignored.
La juventud es un sector de nuestra Comunidad que con frecuencia se ve preterido.
The future of Bangladesh also depends on its youth.
El futuro de Bangladesh depende también de su juventud.
Similarly, there is a very serious youth unemployment problem.
Asimismo hay un gran problema en el paro juvenil.
Exactly what does a capitalist society have to offer its youth?
En serio, ¿qué puede ofrecer a la juventud la sociedad capitalista?
That is genuinely very important for youth employment opportunities.
Es un tema verdaderamente importante en relación con las oportunidades de empleo para los jóvenes.
Is this about the whole budget for culture, youth and the media?
¿Se trata de la totalidad de la dotación para la cultura, la juventud y los medios de comunicación?
   . This report is of special importance to the area of youth.
   .– El informe reviste especial importancia en el ámbito de la juventud.
Too little perhaps was said about the Youth Pact.
Posiblemente se ha hablado poco del Pacto por la Juventud.
Allow me to return to the World Youth Days.
Déjenme volver sobre las Jornadas Mundiales de la Juventud.
What became of our strategy for youth exchange and investment?
¿Qué ha sido de nuestra estrategia para el intercambio de jóvenes e inversión?
"Youth in Action" programme (2007-2013) (debate)
Programa "La juventud en acción" (2007-2013) (debate)
"Youth in Action" programme (2007-2013) (vote)
Programa "La juventud en acción" (2007-2013) (votación)
It was alleged to have been a robbery with murder committed by a youth.
Se dijo que había sido un robo con asesinato cometido por un joven.
An EU Strategy for Youth - Investing and Empowering (
Estrategia de la UE para la juventud: inversión y capacitación (
Youth unemployment in Spain, at 44%, is devastating.
En España, el desempleo juvenil, que llega al 44 %, es tremendo.
Finally, there is a major crisis in youth unemployment.
Finalmente hay una mayor crisis en el desempleo de los jóvenes.
One of these is the priority given to youth programmes.
Uno de ellos es la prioridad que se le concede a los programas para la juventud.
Youth unemployment also requires more attention.
El desempleo juvenil también requiere más atención.
We are literally talking about the flower of European youth.
Hablamos prácticamente de la flor de la juventud europea.
Youth unemployment is very dramatic in some Member States.
El desempleo juvenil es muy dramático en algunos Estados miembros.
For example, my country has 50% youth unemployment.
Mi país tiene, por ejemplo, un 50 % de paro juvenil.
I now turn to the 'Youth on the Move' scheme.
Ahora paso a tratar el programa Juventud en Movimiento.
This page is powered by the Spanish Sentences Maker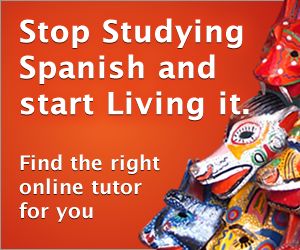 The Sentence Maker allows you to enter a word or phrase in the text box below and retrieve translated sentence pairs (English and Spanish) containing that word/phrase. This tool is great for seeing how words are used in a natural context.
---