---
Sentence Maker: wealth
The Sentence Maker allows you to enter a word or phrase in the text box below and retrieve translated sentence pairs (English and Spanish) containing that word/phrase. This tool is great for seeing how words are used in a natural context.
This is a multilingual wealth, a multicultural wealth.
Se trata de una riqueza multilingüe y multicultural.
And all the while, we have been generating more and more wealth.
Y esto se produce mientras creamos cada vez más riqueza.
That is how you create wealth.
Así es como se crea la riqueza.
We created wealth in Europe by creating wealth.
Creamos riqueza en Europa creando riqueza.
Then the wealth of Europe would become the common wealth.
En ese caso el reino de Europa se convertiría en el reino común.
Our wealth means that we ought to be part of the solution.
Nuestra riqueza significa que tenemos que ser parte de la solución.
This diversity is a wealth that should not be squandered.
Esta diversidad es una riqueza que no hay que dilapidar.
It is in diversity that our wealth is to be found.
Nuestra riqueza procede precisamente de nuestra diversidad.
However, this is only possible when we have wealth.
Sin embargo, esto solo es posible cuando tenemos riqueza.
That is the real wealth of our Union.
Esa es la verdadera riqueza de nuestra Unión.
It really is a case of no health, no wealth.
Sin salud no hay riqueza.
They create jobs and wealth.
Crean empleo y riqueza.
Where there is no such wealth, there are no such massive problems.
Donde no hay tanta riqueza no se producen problemas tan masivos.
Social policies do not consume wealth.
Las políticas sociales no consumen riqueza.
Interest in its mineral wealth is increasing.
Crece el interés por su riqueza mineral.
You have a wealth of knowledge about action on the ground.
Sus Señorías poseen una gran experiencia en las actuaciones sobre el terreno.
How do we create wealth in the ACP countries?
¿Y cómo creamos riqueza en los países ACP?
The problem is that this wealth is poorly distributed.
El problema es que la riqueza está mal repartida.
There is nothing about the redistribution of wealth.
Nada sobre la redistribución de la riqueza.
Without health you cannot create wealth and without wealth you cannot prevent and cure disease.
Sin salud no se puede crear riqueza y sin riqueza no se puede prevenir ni curar la enfermedad.
Wealth cannot be produced without work, and more wealth cannot be produced by working less.
Sin trabajo no se puede producir riqueza y no puede producirse más riqueza trabajando menos.
Particular attention should also be paid to 'statistical wealth', which is not real wealth and should not be treated as such.
Convendría prestar atención especial a la «riqueza estadística», que no es una verdadera riqueza y que no debería tratarse como tal.
Wealth can create a strong currency. A currency cannot create wealth.
La riqueza puede crear una moneda fuerte, sin embargo la moneda no crea riqueza.
Furthermore, we believe that culture promotes wealth.
Por otra parte, entendemos la cultura en un sentido de dinamizador de riqueza.
The wealth of the country is appealing to its greedy neighbours.
La riqueza del país atrae a sus avariciosos vecinos.
This wealth, however, has never been so poorly distributed.
Pero esa riqueza jamás estuvo tan mal repartida.
You have previously heard me say here that our health is our wealth.
Con anterioridad me habrán oído decir que la salud es nuestra virtud.
People and companies ought to benefit from this wealth of information.
Las personas y las empresas deberían beneficiarse de esta riqueza informativa.
We are opposed to wealth creation at the expense of the poor.
Nos oponemos a la creación de riqueza a costa de los pobres.
Who will try to get their hands on this wealth?
¿Quién intentará hacerse con esta riqueza?
Cultural diversity is wealth for the whole of humanity.
La diversidad cultural es una riqueza para toda la humanidad.
Tourism represents wealth in many regards.
Se puede afirmar que el turismo es riqueza en muchos sentidos.
The wealth generated by tourism is not purely economic.
La riqueza que genera el turismo no es solo económica.
This enriches the imperialists by plundering the wealth of the peoples.
Esto enriquece a los imperialistas mientras se despoja a los pueblos de la riqueza.
Africa is a continent with a wealth of talented people.
África es un continente en el que abundan las personas con talento.
To do this, we must create wealth and economic growth.
Para ello, hemos de crear riqueza y crecimiento económico.
Because if you want to share wealth, you first have to create it.
Porque si queremos compartir la riqueza, primero tenemos que crearla.
They affect wealth creation and do not stimulate investment.
Afectan a la creación de riqueza y no estimulan la inversión.
It knows no boundaries of geography, culture or wealth.
No conoce fronteras geográficas, culturales ni económicas.
It produces wealth founded on hot air.
Crea riqueza del humo.
We are not thinking about sharing wealth but about sharing security.
No estamos pensando en compartir riqueza sino en compartir seguridad.
On the contrary, they are owed all the wealth plundered by capital.
Al contrario, a ella se le debe toda la riqueza saqueada por el capital.
But I am very much afraid that this wealth is not distributed properly.
Pero mucho me temo que esa riqueza no termina de repartirse correctamente.
"The only wealth is mankind' , as Jean Bodin said.
«No hay mayor riqueza que el hombre», decía Jean Bodin.
This pluralism is a source of wealth for ethical reflection.
El pluralismo del grupo es también una riqueza para la reflexión ética.
The convulsions in Chad are due to its potential wealth.
Las convulsiones del Chad se deben, al parecer, a su riqueza potencial.
No, families are at the very heart of the creation of national wealth.
No, las familias son realmente el núcleo de la creación de la riqueza nacional.
The potency and the wealth of Europe lie in its diversity.
En la diversidad se encuentra el atractivo y la riqueza de Europa.
Poverty and wealth used to depend more on means of livelihood.
Antes la pobreza y la riqueza dependían de las estructuras de las actividades económicas.
If we do not, we will be permanently endangering the ecological wealth of our continent.
Si no, estaremos continuamente poniendo en peligro la riqueza ecológica de nuestro continente.
This page is powered by the Spanish Sentences Maker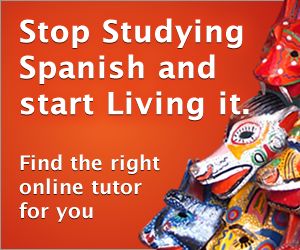 ---