---
Sentence Maker: trust
The Sentence Maker allows you to enter a word or phrase in the text box below and retrieve translated sentence pairs (English and Spanish) containing that word/phrase. This tool is great for seeing how words are used in a natural context.
I put my trust in you, but you didn't appreciate it.
Yo puse en ti mi confianza, pero no la apreciaste.

I want a male servant, and a female servant, and a male secretary in whom I can trust.
Deseo un criado y una criada, y un secretario en quien pueda confiar.

I tell my children not to trust strangers.
Yo les digo a mis hijos que no se confíen de personas extrañas.
Eva is a member of a children's trust in Seville.
Eva es miembro de una fundación de niños en Sevilla.
You can trust him, he's very reliable.
Tu puedes confiar en él, es muy confiable.
I trust people's judgement.
Confío en el juicio de las personas.
I don't trust him because he's a compulsive liar.
No confía en él porque es un mentiroso compulsivo.
Don't trust that barber.
No confíes en ese peluquero.
You would trust such an inconsistent explanation?
¿Te fiarías de una explicación tan poco consistente?
We have a lot of trust between each other.
Tenemos mucha confianza entre nosotros.
I don't know if I trust that explanation.
No sé si me fío yo de esa explicación.
Did you used to trust me?
¿Confiabas en mí?
Trust is the basis of friendship.
La confianza es la base de la amistad.
I placed all my trust in you.
Deposité toda mi confianza en ti.
I can't trust him completely.
No puedo confiar en él completamente.
You can trust him, he's very reliable.
Tu puedes confiar en él, es muy cumplidor.
Trust in yourself.
Confía en ti mismo.
Could you trust her or not?
¿Confiaría en ella o no?
It is called trust - trust in what he says.
Se llama confianza. Confianza en lo que dice.
We are putting our trust in this.
En ella depositamos toda nuestra esperanza.
We should trust individuals to do so.
Hay que tener confianza en que los ciudadanos podrán hacerlo.
At the moment, I do not trust them.
Por el momento, no confío en ellas.
I did not trust you at that time.
Yo no confié en usted en aquella ocasión.
I trust it will be so.
Espero que sea así.
We have done this on trust.
Lo hemos hecho basándonos en la confianza.
That is what I expect and I trust them to do it.
Eso es lo que espero y confío que hagan.
Maybe you do not trust me.
Tal vez no me crean.
In practice, this is about trust.
En la práctica, es una cuestión de confianza.
This is based on trust - or lack of trust sometimes.
Esto se basa en la confianza, o a veces, en la falta de confianza.
We have to take some things on trust, but I would be reluctant to take all on trust.
Tenemos que aceptar algunas cosas basándonos en la confianza, pero yo sería reticente a aceptar todo sin más basándome en la confianza.
   – Mr President, trust is a beautiful thing, but there cannot be unconditional trust.
   – Señor Presidente, aunque la confianza es hermosa, la confianza incondicional no es aceptable.
I do not know if you trust them, Mrs Schleicher; more than you trust the Commission, no doubt.
No sé si usted confía en ella, Sra. Schleicher, aunque seguramente más que en la Comisión.
They must learn to trust the Union and to trust themselves as fully European.
Esos países deben aprender a confiar en la Unión y, como países plenamente europeos, también en sí mismos.
I trust that you will pursue this matter.
Confío en su sensibilidad al efecto de llevar adelante esta exigencia.
Can we really not trust the Irish?
¿Realmente no podemos fiarnos de los irlandeses?
If there is no guarantee of confidentiality, there can be no trust.
Si no se garantiza la confidencialidad, no puede surgir confianza.
That is the problem. How to create trust?
Este es el problema: ¿cómo se puede generar confianza?
This undermines trust in the institutions of the EU.
Esto socava la confianza en las instituciones en la UE.
We have to be careful and I would trust your experience and judgement in that.
Hemos de tener cuidado y aquí yo confío en la experiencia y el juicio de su señoría.
There is the possibility of developing networks of trust.
Existe la posibilidad de desarrollar redes de confianza.
We need to trust both sides.
Es preciso otorgar confianza tanto a los unos como a los otros.
The list is extensive and we are taking it on trust.
La lista es extensa y minuciosa y confiamos en ella.
I trust that I have answered the main questions.
Espero haber respondido a las principales preguntas.
This is not about any failure to trust the new members.
No se trata de que desconfiemos de los nuevos miembros.
I trust they will find it in themselves to do so.
Espero que estén dispuestos a hacerlo.
You spoke of trust and security.
Usted ha hablado de confianza y seguridad.
We trust you also with this exercise.
Confiamos también en usted para esta labor.
We have to know in whom we can put our trust.
Tenemos que saber en quién podemos confiar.
I trust that the Commission will do just that.
Confío en que la Comisión haga precisamente eso.
We should not trust still waters.
Desconfiemos del agua mansa.
I trust my suggestion will be taken up.
We trust that the Commission will be able to do this.
Confiamos en que la Comisión sea capaz de hacerlo.
Put your trust in the European Parliament.
Deposite su confianza en el Parlamento Europeo.
You have started, I trust, as you intend to go on.
Confío en que tenga la intención de seguir tal y como ha comenzado.
We do not trust each other, and therefore there is no cooperation.
No confiamos unos en otros, y por lo tanto no hay cooperación.
This would damage the citizens' trust.
Esto afectaría a la confianza de los ciudadanos.
I trust that you understand this, Mr Pannella.
Le ruego que me comprenda, señor Pannella.
I trust you will bear this in mind.
Confío en que lo recuerde.
Mutual trust must be stepped up.
Hay que intensificar la confianza recíproca.
It is also a question of trust.
Es además una cuestión de confianza.
Mr Juncker, we place our trust in you.
Señor Juncker, confiamos en usted.
Only then will we be able to regain their trust.
Solo entonces podremos recuperar su confianza.
I trust your antennae are sensitive to this tendency.
Confío en que sus antenas sean sensibles a esta tendencia.
We trust that they will come to fruition.
Confiamos en que se llevarán a buen término.
It strikes me as being an issue of political trust.
Me sorprende por ser un asunto de confianza política.
This is not our case and therefore I trust you.
Esta no es nuestra causa y por ello confío en usted.
I trust that this will remain so in the future, too.
Espero que así siga siendo también en el futuro.
This page is powered by the Spanish Sentences Maker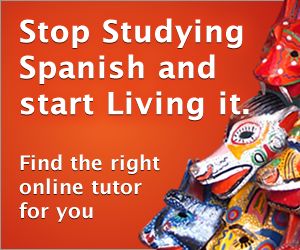 ---