---
Sentence Maker: torture
The Sentence Maker allows you to enter a word or phrase in the text box below and retrieve translated sentence pairs (English and Spanish) containing that word/phrase. This tool is great for seeing how words are used in a natural context.
You shouldn't torture yourself by watching a film.
No deberías traumatizarte por ver una peli.
There are reports of torture.
Han sido torturados, hay informaciones que así lo afirman.
It is a place of torture.
Es un lugar de tortura.
It is nothing less than legal torture.
Se trata de una verdadera tortura legal.
Turkey does not comply with the Convention Against Torture.
Turquía no respeta la Convención para la lucha contra la tortura.
Torture is still the order of the day.
La tortura sigue siendo una práctica generalizada.
Forced labour and torture are commonplace.
Los trabajos forzados y la tortura son de ordinaria ocurrencia.
Subject: Accusations of torture in Greece
Asunto: Denuncias por torturas en Grecia
Arrests, torture and murder continue.
Los arrestos, las torturas y los asesinatos continúan.
The other point I would make relates to torture.
El otro punto que quería comentar se refiere a la tortura.
Two years incommunicado because of torture!
¡Dos años incomunicados por causa de la tortura!
Have torture and the death penalty been abolished?
¿Ha abolido la pena de muerte y la tortura?
We know that torture is still going on.
Sabemos que sigue habiendo casos de torturas.
Torture is still widely practised.
La tortura es una práctica generalizada.
The prohibition against torture is absolute.
La prohibición de la tortura es absoluta.
After all, they are the infrastructure for the torture flights.
Después de todo, son la infraestructura de los vuelos de tortura.
Torture is reported to remain widespread.
Se dice que la tortura sigue siendo una práctica generalizada.
What price does he put on the prevention of torture?
¿Qué precio pone a la prevención de la tortura?
I have been a victim of detention and torture because of my work.
He sufrido detenciones y torturas por mi trabajo.
There are, unfortunately, numerous reports of torture.
Lamentablemente, se han notificado numerosos casos de tortura.
I am not such an enfant terrible as to torture you here.
No soy un enfant terrible como para torturarles aquí.
Nigerian law does not allow torture.
El derecho nigeriano no permite la tortura.
Nevertheless, the police use torture.
No obstante, la policía emplea la tortura.
Often, these methods amounted to torture.
A menudo, estos métodos llegaban hasta el punto de la tortura.
Caning is a form of torture.
Además, la flagelación es una forma de tortura.
His death is evidence of torture in that country.
Su muerte es reflejo de las torturas existentes en este país.
There are also reports of torture.
También se han notificado casos de torturas.
They told of serious torture.
Me relataron graves torturas.
We have received very many well-founded allegations of torture. Torture must be eliminated.
Hay que erradicar la tortura, de la que nos llegan tantas denuncias fundamentadas.
It is for the Committee Against Torture set up by the Convention Against Torture to monitor the implementation of the Convention.
El control de la aplicación de la Convención corresponde al Comité contra la Tortura establecido por la Convención Contra la Tortura.
The second is an end to the torture of those held in prison. There is a constant risk of suffering torture in Burma.
La segunda es el fin a la tortura de los presos, puesto que el riesgo de sufrir tortura en Birmania es constante.
Many of them are escaping from terror, from torture, from other experiences.
Muchos de ellos huyen del terror, de la tortura y de otras experiencias.
Few cases of torture are admitted by the Spanish courts.
Los tribunales españoles admiten muy pocos casos de torturas.
Torture is one of the most pressing problems in Turkey.
Las torturas constituyen una de los problemas más agudos de Turquía.
So there is more to it than the primary objective of helping the victims of torture.
De modo que se trata de algo más que el objetivo principal de ayudar a las víctimas de la tortura.
In Africa, there is hardly any country where torture is not practised.
En África, apenas existe un país en el que no se practique la tortura.
We were certain that there was no place for torture in the western world.
Estábamos convencidos de que en el mundo occidental no había lugar para esta práctica.
The many victims of torture would be left in the lurch.
Se dejaría en la estacada a todas esas víctimas de torturas.
Some, including me, would say that torture is taking place.
Algunos, incluida yo, diríamos que se están practicando torturas.
The question of torture is a key element of this debate.
La tortura es un elemento básico de este debate.
There must be no torture, whatever the standard by which this is measured.
No debe haber tortura, sea cual sea la norma con la que se mida.
All ten men made confessions under torture.
Los diez hombres han confesado bajo tortura.
How can we be discussing torture and the fight against it in this subcommittee?
¿Cómo podemos discutir sobre la tortura y la lucha para erradicarla en dicha subcomisión?
We are told that the EU has been active on the issue of torture.
Se nos dice que la UE ha luchado activamente en contra de la tortura.
We again see the allegations of torture and rough treatment.
Volvemos a ver las acusaciones de tortura y trato indigno.
The ratification of the Protocol to the Convention against Torture is vital.
La ratificación del protocolo al Convenio contra la tortura es vital.
Trade in goods used for torture (vote)
Comercio de productos utilizados para infligir tortura (votación)
In Libya, soldiers carried out rapes and torture.
En Libia, los soldados han llevado a cabo violaciones y torturas.
No one can be sure that torture is not continuing.
Nadie esta seguro de que se haya dejado de practicar la tortura en ese país.
There must never, never be torture in Chile again!
No debe existir nunca más tortura en Chile.
The Convention on Torture, which Malaysia has not actually ratified, says that caning could amount to torture but is not always necessarily torture.
La Convención contra la Tortura, que Malasia no ha ratificado en realidad, dice que la flagelación podría equivaler a la tortura, pero no siempre tiene por qué ser la tortura.
This page is powered by the Spanish Sentences Maker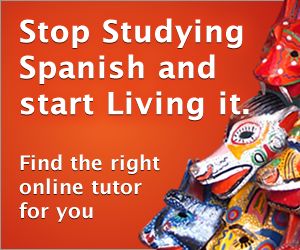 ---