---
Sentence Maker: telegram
The Sentence Maker allows you to enter a word or phrase in the text box below and retrieve translated sentence pairs (English and Spanish) containing that word/phrase. This tool is great for seeing how words are used in a natural context.
Do you think the boss would mind if I answered the telegram without his permission?
¿Le parecerá bien al jefe que yo conteste el telegrama sin su autorización?

Thank you for your good wishes and for sending the telegram this morning.
Gracias por sus buenos deseos y por haber enviado el telegrama esta mañana.
Mr President, as we are short of time I will make my statement telegram style.
- (DE) Señor Presidente, en estilo telegrama a causa de la falta de tiempo.
I have in front of me a telegram you sent to Mr Berlusconi, leader of Forza Italia.
Delante de mí tengo el telegrama que usted ha enviado al Sr. Berlusconi, el presidente de Forza Italia.
(IT) Mr President, ladies and gentlemen, one minute is only enough for a telegram.
(IT) Señor Presidente, Señorías, un minuto solo es suficiente para un telegrama.
Obviously I was not speaking on behalf of the European Parliament in this congratulatory telegram, but simply expressing myself on a personal basis.
Evidentemente, no implicaba al Parlamento Europeo en este telegrama de felicitaciones, en el que he expresado a título personal aquello que consideraba oportuno.
Unfortunately, the impression is sometimes given that information is requested and delivered by telegram, and it therefore needs to flow better.
Por desgracia, a menudo se da la impresión de que la información se solicita y entrega por telegrama y, por lo tanto, es necesario una mejor fluidez.
I have sent a telegram to Mr Imbeni's family, expressing condolences on behalf of the whole House.
En nombre de todos ustedes, en nombre de nuestra institución, he enviado un telegrama a su familia transmitiéndole nuestro pesar.
Mrs McCarthy, as you have said, this Parliament has always been supportive and this morning I sent a telegram to Mrs Marjorie Mowlam.
Señora McCarthy, como usted bien ha dicho, este Parlamento siempre ha sido solidario, y esta mañana he enviado un telegrama a la Sra. Marjorie Mowlam.
Mr President, thank you for your comments. I would be grateful if you could send an appropriate telegram to Mrs Díez de Rivera Icaza.
Señor Presidente, quiero darle las gracias por sus palabras y le agradecería que enviase un telegrama pertinente a la Sra. Díez de Rivera Icaza.
The contents of the official telegram from your embassy were not disclosed this time by Sir David Hannay, but by the representative of the German Government.
Lo que se mencionaba en el telegrama - telegrama oficial de su Embajada - no lo había dicho esta vez el Sr. Hannay, lo había dicho el representante del gobierno alemán.
I have just received a quite alarming telegram informing me that one thousand arrests have been made since then.
Acabo de recibir un telegrama, bastante alarmante, por el que se me comunica que se ha producido un millar de detenciones desde esta fecha.
Mr President, ladies and gentlemen, people used to be summoned to demonstrations by letter or telegram; nowadays this is done by e-mail and via websites!
Señor Presidente, señoras y señores, antes se convocaban manifestaciones mediante cartas y telegramas, hoy se hace por medio del correo electrónico y de las páginas web.
Vice-President of the Commission. - Mr President, honourable Members, let me almost in telegram form answer some of your detailed questions and add a couple of points.
Vicepresidenta de la Comisión. - Señor Presidente, honorables Miembros, permítanme responder de manera prácticamente telegráfica a algunas de sus detalladas preguntas y añadir un par de apuntes.
This page is powered by the Spanish Sentences Maker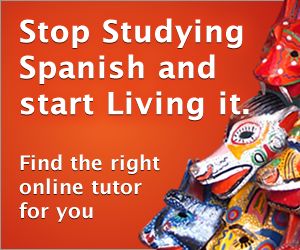 ---