---
Sentence Maker: technology
The Sentence Maker allows you to enter a word or phrase in the text box below and retrieve translated sentence pairs (English and Spanish) containing that word/phrase. This tool is great for seeing how words are used in a natural context.
Currently, factories are replacing labor with technology in order to reduce costs.
Actualmente las fábricas van reemplazando la mano de obra por tecnología para reducir costes.

Thanks to technology, new tires don't get punctured.
Gracias a la tecnología las llantas nuevas no se pinchan.
The first mobile phones appear as a breakthrough in technology.
Los primeros teléfonos móviles aparecen como un avance en la tecnología.
The development of technology advances day by day.
El desarrollo de la tecnología avanza día a día.
Was it the technology that failed?
¿Falló la tecnología?
There is no end to technology.
Nunca podremos dar por zanjado el asunto con una tecnología concreta.
Consider, in addition, technology, information technology and the different cultures.
Imagínense las nuevas tecnologías, las tecnologías de la información y de la comunicación y piensen en las diferentes culturas.
Information and communication technology no longer mean audiovisual technology.
La tecnología de la información y de la comunicación ya no es sinónimo de tecnología audiovisual.
This is a new technology, so incentives are essential, as for any new and promising technology.
Esta es una nueva tecnología, por lo que los incentivos son esenciales, como ocurre con cualquier tecnología nueva y prometedora.
I have particular views on genetic technology as I am a believer in genetic technology as such.
Yo tengo un punto de vista especial por lo que respecta a las tecnologías de manipulación genética, porque creo en ellas.
It now covers communication technology, information technology and biotechology.
Resulta impresionante la amplitud del abanico de tareas del nuevo grupo consultivo.
Any new technology is just a tool.
Cualquier nueva tecnología no es más que un instrumento.
This is the rule of thumb for all new technology.
Esta regla es aplicable a todas las nuevas tecnologías.
If so, how was this technology and/or the right to use it acquired?
En caso afirmativo, ¿de qué forma se adquirió esta tecnología y/o el derecho de uso de la misma?
There is therefore no specific basic technology.
Así, pues, no existe una tecnología básica específica.
Technology has moved on in the meantime as well.
Entretanto el desarrollo tecnológico ha logrado también avances.
We still have no 100% certainty about this technology.
Todavía no tenemos una seguridad al 100% con respecto a esta tecnología.
The technology, Mr Callanan, is available.
La tecnología, señor Callanan, está disponible.
New technology is being developed constantly.
Constantemente se desarrollan nuevas tecnologías.
The problem there is not one of technology, but of distribution.
Lo que hay ahí no es un problema tecnológico, sino de distribución.
It is not that difficult and our technology is quite overwhelming.
No es tan difícil y nuestra tecnología es bastante arrolladora.
This new technology is fantastic.
Esta nueva tecnología es fantástica.
It can be done; the technology is there.
Eso es posible, pues disponemos de la tecnología necesaria.
The world needs clean technology.
El mundo necesita tecnología limpia.
So we have an advance in this technology and we have to keep it.
De modo que llevamos cierta ventaja en esta tecnología y debemos mantenerla.
Environmental technology is another area.
La tecnología medioambiental es otra área.
That is why it is not enough to talk only about technology.
Por este motivo, no basta con hablar solo de tecnología.
We are not using existing technology.
No estamos utilizando tecnologías ya existentes.
New technology is good for the environment.
La nueva tecnología es respetuosa con el medio ambiente.
Technology should show us the way.
La tecnología debería mostrarnos el camino.
Jobs are being lost to technology.
La tecnología se come los puestos de trabajo.
It is a very exciting technology in all sorts of areas.
Es una tecnología muy interesante en todo tipo de ámbitos.
The first is known as 'top down' technology.
El primero se denomina tecnología «descendente».
That is the importance of the European institute of technology.
Esa es la importancia del instituto europeo de tecnología.
We do not yet have the technology for renewable energy.
Todavía no tenemos la tecnología para la energía renovable.
I am able to talk to you through the microphone because of technology.
Puedo hablarles a través del micrófono gracias a la tecnología.
As far as technology is concerned, there is still more to do.
Por lo que respecta a la tecnología, quedan cosas por hacer.
Transport has to benefit from new technology.
El transporte tiene que beneficiarse de las nuevas tecnologías.
European Institute of Technology (debate)
Instituto Europeo de Tecnología (debate)
It is not as if a lack of technology were a problem for us.
Nuestro problema no es la carencia de tecnología.
Environmentally-friendly technology: that is what it is about.
Tecnología respetuosa con el medio ambiente: eso es de lo que se trata.
The second thing is technology neutrality.
El segundo es la neutralidad de la tecnología.
Some of you were concerned about the need for more investment in technology.
Algunos de ustedes han mostrado su preocupación por la necesidad de invertir más en tecnología.
Technology, too, is improving and being stimulated.
Se está también mejorando y fomentando la tecnología.
What are you doing so that technology can be transferred more easily?
¿Qué medidas han adoptada para que la tecnología pueda transferirse con más facilidad?
European Institute of Innovation and Technology (
Instituto Europeo de Innovación y Tecnología (
Our answer is to improve our technology.
Nuestra respuesta es mejorar la tecnología.
We must have this technology in Europe.
Debemos disponer de esta tecnología en Europa.
The technology is widely available.
La tecnología está ampliamente difundida.
There has been inadequate funding for energy technology.
La tecnología energética ha estado recibiendo una financiación insuficiente.
The technology plan is only the starting point.
El plan de tecnología es sólo el punto de partida.
As we have seen, hydrogen is a technology of the future.
Como hemos visto, el hidrógeno es una tecnología del futuro.
Subject: Funding for green technology
Asunto: Financiación para tecnologías ecológicas
Green technology is our future.
La tecnología verde es nuestro futuro.
This page is powered by the Spanish Sentences Maker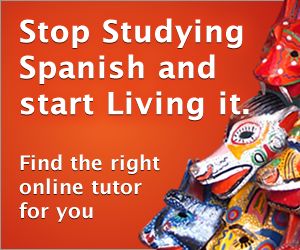 ---