---
Sentence Maker: tardy
The Sentence Maker allows you to enter a word or phrase in the text box below and retrieve translated sentence pairs (English and Spanish) containing that word/phrase. This tool is great for seeing how words are used in a natural context.
You can be late three times before you are in trouble.
Puede llegar tarde tres veces antes de ser amonestado.

In my opinion, they are being rewarded for being tardy and environmentally irresponsible.
A mi juicio, se les está recompensando por ser lentos e irresponsables desde el punto de vista medioambiental.
I am sorry some colleagues have been so tardy in doing so but thank you anyway.
Lamento que algunos colegas hayan tardado tanto en hacerlo, pero muchas gracias de todos modos.
The Commission was very tardy in requesting its negotiating mandate.
La Comisión ha tardado mucho para solicitar el mandato de negociación.
Mr Kuckelkorn criticised the Commission for being so tardy; he mentioned the delays.
El Sr. Kuckelkorn ha criticado a la Comisión por ser tan lenta, citando los retrasos.
I have to say that the Dublin Government has been most tardy in moving to break this monopoly.
Debo decir que el Gobierno de Dublín ha sido muy lento a la hora de tomar medidas para poner fin al monopolio.
I come from a country whose government was rather tardy in expressing its interest in this directive.
Procedo de un país cuyo gobierno se ha mostrado más bien lento a la hora de expresar su interés por esta Directiva.
This a principle of devolved responsibility, and it is only if solutions are tardy or are unsatisfactory, that stricter measures should be envisaged.
Se trata de un principio de responsabilidad, y sólo si se tarda mucho en poner en práctica las soluciones, o éstas no resultan satisfactorias, habrá que prever medios más apremiantes.
We all hope that the Year will provide an incentive to those Member States that are being particularly tardy on implementing the Article 13 Directives to make progress.
Todos esperamos que el Año sirva de acicate a los Estados miembros que llevan un retraso particular en la aplicación de las directivas del artículo 13.
The tardy reaction on the part of the new foreign affairs administration has provoked amazement, with good reason.
La reacción tardía por parte de la nueva administración de asuntos exteriores ha provocado sorpresa, con razón.
Mr President, ladies and gentlemen, in my view, the situation caused by the volcano has been managed in a tardy, inefficient way.
Señor Presidente, Señorías, en mi opinión, la situación causada por el volcán se ha gestionado tarde y de manera ineficaz.
Unfortunately, many states have not yet implemented the Eurovignette 1 infrastructure payments and, most likely, these same states will be very tardy in implementing Eurovignette 2.
Lamentablemente, muchos Estados no han aplicado todavía los pagos por infraestructuras previstos en la norma Eurodistintivo 1 y, es muy probable que esos mismos Estados tarden mucho en aplicar la norma Eurodistintivo 2.
This initiative is somewhat tardy, since other industrialized countries - such as the United States, Australia and Canada - have effectively adopted global strategies intended to reduce emissions.
Llega esta iniciativa con algo de retraso, puesto que ya otros países industrializados -como Estados Unidos, Australia, Canadá u otros- han adoptado con eficacia estrategias globales tendentes a su reducción.
This page is powered by the Spanish Sentences Maker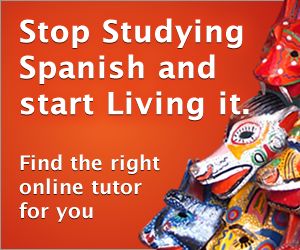 ---