---
Sentence Maker: suspect
The Sentence Maker allows you to enter a word or phrase in the text box below and retrieve translated sentence pairs (English and Spanish) containing that word/phrase. This tool is great for seeing how words are used in a natural context.
We suspect you of sabotage against the company.
Nosotros sospechamos que tú cometiste sabotaje contra la compañía.

The police detained the suspect in a brothel.
La policía detuvo al sospechoso en un prostíbulo.
We have surrounded the suspect.
Tenemos acorralado al sospechoso.
I suspect that it is all over.
Me parece que todo ha terminado.
I suspect that it should be 2013.
Sospecho que debería ser 2013.
Is it to do with politics, as I suspect?
¿Es un criterio político, como yo sospecho?
I suspect she is Finnish.
Creo que es finlandesa.
But I suspect there is a deeper plot here.
Pero sospecho que aquí hay algo más profundo.
I suspect these abuses are now being covered up.
Sospecho que ahora se están encubriendo estas irregularidades.
I suspect, or rather, I fear, that this is what happened:
Creo, mejor dicho, temo que los hechos se han desarrollado de esta forma.
We do not know to what, but we can suspect.
No sabemos para qué, pero lo sospechamos.
I suspect that made a hell of a din.
Supongo que unas y otros armarían un buen estrépito.
I suspect the answer will be no surprise.
Sospecho que la respuesta no será ninguna sorpresa.
Other large countries would then be suspect from the very start.
Entonces otros grandes países serían sospechosos desde el principio.
This strikes us as rather suspect.
Y esto no deja de parecernos muy sospechoso.
I suspect they will not be that charitable.
Sospecho que no van a ser tan halagüeñas.
   I did suspect this was not going to be a point of order.
   Ya me sospechaba yo que no se trataba de una observancia del Reglamento.
There is, in any case, suspect haste in this.
En todo caso, hay aquí una precipitación sospechosa.
I suspect there is a dangerous tactic behind this.
Sospecho que detrás de ello hay una táctica peligrosa.
I suspect that if we had a questionnaire about it, most of you would have no idea what those obligations are.
Sospecho que si se hiciera un cuestionario sobre esto, muchas de sus señorías no tendrían ni idea de cuáles son esas obligaciones.
I suspect the same thing is happening once again.
Sospecho que ahora está ocurriendo lo mismo.
I suspect that it is the intention to vote all these paragraphs out.
Sospecho que su intención es votar en contra de todos estos apartados.
I suspect, on this, he means a plus and not a minus.
Sospecho que él quiere que haya ahí un signo positivo y no uno negativo.
From what I was told I suspect they were not good.
Por lo que me contaron, sospecho que no muy buenas.
Is it because we suspect some fraud or irregularity?
¿Es porque sospechamos que se ha cometido algún fraude o irregularidad?
After that, I suspect it will be Spain.
Y después, sospecho que será España.
I suspect that you may be confusing something here.
No confunda las cosas.
Their very appearance makes them suspect!
Solamente por su aspecto ya son considerados sospechosas.
Is this unsuspected, or is it motivated by suspect interests?
¿Sin sospecharlo o guiados por intereses sospechosos?
Legally this is rather suspect.
En cualquier caso, desde el punto de vista jurídico esto resulta un tanto chocante.
We suspect them of making it a little too simple.
Sospechamos que lo hacen con bastante simpleza.
Its aspiration is fine but its application is suspect.
Su aspiración es buena, pero su aplicación es sospechosa.
I suspect it is because they have picked up our trade.
Sospecho que es porque se han quedado con nuestro comercio.
Only such action would provide legal protection for all those we suspect or may suspect of terrorism.
Solo esa acción proporcionará protección legal a todos aquellos de los que sospechemos o podamos sospechar de terrorismo.
A suspect who is not resident in the trial state must not be treated differently from a suspect who is resident in that state.
Un sospechoso que no reside en el país donde va a tener lugar el juicio no debe recibir un trato diferente a un sospechoso que sí resida en ese país.
I suspect, however, that we might have to go to conciliation but I also suspect that the Council will not move.
Me temo, sin embargo, que es posible que tengamos que ir a conciliación pero también me temo que el Consejo no dará un paso.
Hopefully, again it is only a suspect case and will remain so.
Espero, una vez más, que sólo sea un caso sospechoso y que así se confirme.
In any event, I suspect that we are a long way from that point.
Ahora bien, presiento que falta mucho para que lleguemos a eso.
I suspect that, if this were so, I would have to argue with the Court of Auditors and with Parliament.
Sospecho que, de ser así, me vería obligado a discutir con el Tribunal de Cuentas y con el Parlamento.
I suspect that legislation is not going to stop that from occurring!
¡Sospecho que la legislación no va a evitar que esto siga ocurriendo!
I, personally, do not agree with that, and, I suspect, neither would most of my group.
Personalmente estoy en contra y creo que la mayor parte de mi grupo también lo está.
If I find it confusing, then I suspect many of my constituents do.
Y si yo la encuentro confusa sospecho que muchos de los habitantes de mi circunscripción tienen la misma impresión.
There is reason to suspect that these acts were meant to provoke.
Hay motivos para sospechar el objetivo de estos actos era provocar.
I suspect it will not increase it by a single euro.
Sospecho que no lo aumentará en un solo euro.
I do not know, but I suspect that what my spokesperson said is right.
No lo sé, pero imagino que lo que dijo mi portavoz es cierto.
I suspect that what is meant is that they must not be deducted from pay.
Sospecho que lo que se quiere decir es que no deben deducirse del salario.
I suspect that a free and fair referendum in not on the cards.
Sospecho que no se prevé un referéndum libre y justo.
I suspect he has sent these officials over here to fly the flag.
Sospecho que los habrá enviado aquí para que hagan ondear la bandera.
I suspect that unless we do something that is in fact the case.
Sospecho que a menos que hagamos algo, eso será lo que suceda.
And there is a suspect point concerning the funding of parties.
Además, existe el sospechoso punto de la financiación.
I suspect that many more lives will be lost.
Sospecho que habrá muchas más víctimas.
I suspect this is a breach of the rules of the interinstitutional agreement.
Sospecho que esto es una quiebra de las normas del acuerdo interinstitucional.
I suspect that many other Members may feel the same.
Sospecho que otros muchos diputados piensan como yo.
This page is powered by the Spanish Sentences Maker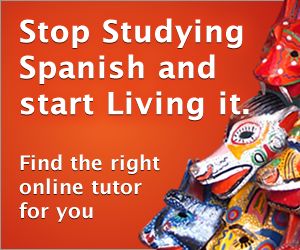 ---