---
Sentence Maker: sour
The Sentence Maker allows you to enter a word or phrase in the text box below and retrieve translated sentence pairs (English and Spanish) containing that word/phrase. This tool is great for seeing how words are used in a natural context.
I have encountered no sour attitudes.
No he encontrado ninguna actitud reacia.
But how sour this dream and this vision have become!
¡Qué amargos se están haciendo nuestros sueños y esa visión!
Unfortunately, I have to add a sour note to the proceedings.
Lamentablemente, tengo que hacer un comentario desagradable sobre los procedimientos.
It turns out that, when all turns sour, no one will bail you out.
Resulta que, cuando todo se eche a perder, nadie os sacará del apuro.
Especially for those countries, the grapes are sour because the benefits of the internal market are not always that evident to them.
Estos países se llevan una amarga desilusión puesto que no recogen siempre los frutos del mercado interior.
It will sour the political atmosphere and wound the democratic legitimacy of the Union.
Enfriaría el ambiente político y heriría la legitimidad democrática de la Unión.
   Mr President, since the war in Iraq, transatlantic relations have gone sour.
   Señor Presidente, desde la guerra en Iraq las relaciones transatlánticas se han agriado.
You may well expect us to be sour-faced today.
Hoy pueden esperar caras largas por nuestra parte.
In the case of berries, sour cherry and mushrooms, stronger crisis management measures are warranted.
En el caso de las bayas, las cerezas amargas y los champiñones, se han garantizado unas medidas más potentes de gestión de la crisis.
A possible development is a packaging material that changes colour when the milk in it turns sour or the food in it begins to perish.
Un posible desarrollo es un material de envasado que cambie de color cuando la leche que contiene se corte o el alimento en su interior comience a estropearse.
This resolution has left a sour taste with British sugar producers, many of whom have written to me and my British colleagues.
Esta resolución ha dejado un mal sabor de boca a los productores de azúcar británicos, muchos de los cuales me han escrito a mí y a mis colegas británicos.
We hope that the improvement witnessed over recent weeks in transatlantic relations will not turn sour, and that it will prove possible to overturn the current vote.
Esperamos que la mejora de las relaciones trasatlánticas, constatada en las últimas semanas, no se agríe y que sea posible superar el posicionamiento actual.
This may be laughable, but it stops being funny when human rights are violated and people are locked up in prison. That is when the joke turns sour.
El Parlamento Europeo debe enviar una clara señal a este respecto.
As Mr Eurlings' party in the Netherlands likes to put it, 'we need sweet after sour', in other words we need light after dark.
Tal como suele repetir el partido del señor Eurlings en los Países Bajos, «después de lo agrio hay que tomar dulce», es decir, necesitamos luz tras la oscuridad.
Neither Polish berry fruit, nor sour cherries, nor the products of the new Member States have been included among the produce that is to be processed.
Ni los frutos de baya polacos, ni las cerezas, ni los productos de los nuevos Estados miembros han sido incluidos entre los productos destinados a transformación.
Mr President, it leaves a particularly sour taste in the mouth that in the very same month, this House decided to grant a visa waiver for Albania and Bosnia.
Señor Presidente, deja un sabor de boca especialmente amargo que en el mismo mes, esta Cámara decidiese conceder la exención de visados a Albania y Bosnia.
As long as he continues to violate the human rights of the minorities in the north, he will continue to sour relations with the other community.
Mientras Denktash siga violando de tal modo los derechos humanos, los derechos de las minorías en el norte, la relación con la otra comunidad seguirá degenerando.
The conclusions of the Amsterdam summit leave a sour taste and a feeling of incompleteness, even of a missed opportunity.
Las conclusiones de la Cumbre de Amsterdam tienen un sabor amargo y producen un sentimiento de inconcluso, de haber perdido la ocasión.
With regard to the substance of foreign policy questions, an assessment of the past year leaves us with something of a sour after-taste.
En lo que respecta al fondo de las cuestiones de política exterior, el balance del año pasado deja, a menudo, un sabor amargo.
Today, President Prodi told us that, so as not to sour Turkey' s attitude, its application to join the Union will be legitimised at Helsinki.
Hoy el señor Presidente Prodi nos ha dicho que para no exacerbar la actitud de Turquía, en Helsinki se consagrará su candidatura a ingresar en la Unión.
This page is powered by the Spanish Sentences Maker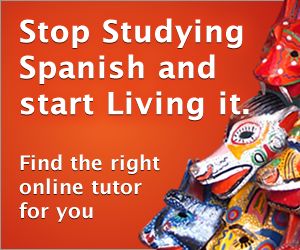 ---