---
Sentence Maker: seafood
The Sentence Maker allows you to enter a word or phrase in the text box below and retrieve translated sentence pairs (English and Spanish) containing that word/phrase. This tool is great for seeing how words are used in a natural context.
I had never liked seafood until we moved to the coast.
Nunca me habían gustado los mariscos hasta mudarnos a la costa.

My favorite thing to eat when I'm at the beach is seafood.
Lo que más me gusta comer cuando voy a la playa son los mariscos.
My favorite thing to eat when I'm at the beach is seafood.
Lo que más me gusta comer cuando voy a la playa son los mariscos.
Consumers want to know more about the seafood they buy.
Los consumidores quieren saber más acerca de los mariscos que compran.
Food safety with regard to seafood is also of prime importance.
La seguridad alimentaria relacionada con los productos del mar desempeña también una función capital.
The effect upon the brand image of seafood products is hard to calculate today.
El perjuicio causado a la imagen de marca de los productos del mar sigue siendo hoy en día difícilmente cuantificable.
This sector is the main supplier of seafood products to the domestic fresh fish market.
Este sector es el principal proveedor de pescado y marisco del mercado nacional de pescado fresco.
As you yourself have pointed out, Commissioner, consumers increasingly want to eat seafood - fish, shellfish and the like.
Como usted mismo ha explicado, señor Comisario, los consumidores quieren consumir cada vez más productos del mar: pescado, marisco y similares.
It is essential to safeguard the positive image of seafood products and to prevent unsafe food being sold in the European Union.
Es necesario preservar la imagen positiva de estos productos e impedir que se comercialicen en la Unión Europea productos alimenticios no salubres.
This report includes measured concentrations in seafood off the Welsh coast and Bristol Channel near Cardiff.
Dicho informe incluye las concentraciones que se han medido en los mariscos procedentes del litoral galés y del Canal de Bristol en las proximidades de Cardiff.
The Spanish version of Recital G says 'sea craftsmen such as oyster farmers and seafood breeders'.
En el considerando G se dice en la versión española "artesanos del mar como los ostricultores y criadores de mariscos".
Meanwhile, France is buying more than EUR 2 billion worth of fish and seafood that Brussels bans us from fishing.
Entre tanto, Francia compra al extranjero más de 2 000 millones de euros de pescado y marisco que Bruselas nos prohíbe pescar.
India, Indonesia and Thailand will benefit from reduced duties and wider product coverage, especially on crucial seafood exports.
La India, Indonesia y Tailandia se beneficiarán de reducciones arancelarias y de una cobertura de productos más amplia, en especial en lo que se refiere a las exportaciones cruciales de mariscos.
However, this all comes back to us in the form of contaminated seafood, which ends up on our plates via the food chain.
No obstante, todo esto vuelve a nosotros en forma de pescado contaminado, el cual acaba en nuestros platos a través de la cadena alimenticia.
The maritime transport, ports and seafood sectors - including aquaculture - in particular would benefit from the establishment of closer collaboration among the Member States bordering the Atlantic.
En concreto, los sectores de transporte marítimo, los puertos y los alimentos del mar -incluyendo la acuicultura- se beneficiarían de la creación de una colaboración más estrecha entre los Estados miembros que tienen costa atlántica.
I believe that a supply of fresh, cheap seafood can be a tremendous tourist attraction in peripheral regions, particularly for areas like Galicia, the west of Ireland and Scotland.
Creo que la oferta de marisco fresco y barato puede ser una atracción turística enorme en las regiones periféricas, en particular en zonas como Galicia, el oeste de Irlanda y Escocia.
This page is powered by the Spanish Sentences Maker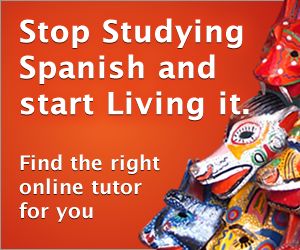 ---