---
Sentence Maker: round
When I was turning the corner I told him it was impossible.
Volviendo la esquina, le dije que era imposible.

How much is a second class round ticket to Gibraltar?
¿Cuánto cuesta un billete de segunda clase de ida y vuelta para Gibraltar?

How much is the ticket? Round trip costs 57,000 pesetas.
¿Cuánto cuesta el billete ? La ida y vuelta vale 57.000 pesetas.

Let's greet the nominees with a big round of applause.
Recibamos a los nominados con un fuerte aplauso.
Cristopher Columbus was convinced that earth was round.
Cristóbal Colón estaba convencido de que la tierra era redonda.
It's a round trip ticket to Hermosillo.
Es un billete de ida y vuelta a Hermosillo.
He took a round trip.
Hizo un viaje de ida y vuelta.
The merry-go-round went round and round at the fair.
El tiovivo giraba y giraba en la feria.
The one who loses will have to buy a round.
El que pierda deberá pagar la ronda.
The swimming pool is round.
Espero ir a España este año.
'Round and round it goes,
"De aquí para allá,
Round and round it goes.'
De aquí para allá".
It should be the other way round.
Debería ser al revés.
It is not the other way round.
No es al revés.
There is no way round this.
No hay más remedio.
There have to be gains all round.
Tiene que haber beneficios para todo el mundo.
That is the principle of this round.
Ese es el principio rector de esta ronda.
There is no way round it.
No hay manera de evitarlo.
There is no way round that.
No podemos eludir este hecho.
Finally, this trade round is a development round.
Por último, esta ronda comercial es una ronda de desarrollo.
We will be going round and round in circles.
Estaremos dando vueltas a ese circo.
I came with the expectation that the Doha Round was a development round.
Vine con la idea de que la Ronda de Doha era una ronda para el desarrollo.
This round of trade talks must truly be a development round.
Esta ronda de conversaciones sobre comercio debe ser de verdad una ronda para el desarrollo.
This is a development round, not an agricultural exporters' round, and the two should not be confused.
Se trata de una ronda sobre el desarrollo, no de una ronda de exportadores agrícolas, y no conviene confundir las dos cosas.
The Doha Development Round was certainly meant to be a development round.
Ciertamente, la Ronda de Doha para el Desarrollo pretendía ser una ronda de desarrollo.
The tenth round of the Uruguay Round will have no further business.
Ya no habrá más objetos para el décimo ciclo de la Ronda Uruguay.
The Seattle round is being called the 'development round' for the millennium.
La ronda de Seattle comienza a conocerse como la 'ronda del desarrollo' del milenio.
The Commission rightly says that the present round is to be a development round.
La Comisión dice, con razón, que esta Ronda será una development round.
I look forward to the next round.
Me alegra por anticipado ante la perspectiva de las conversaciones que vamos a mantener.
We should not turn things round.
Opino que no debemos invertir las tornas.
I believe that this results in satisfaction all round.
Pienso que hay un gran nivel de satisfacción al respecto.
It is good news all round.
La noticia es buena desde todos los puntos de vista.
Meanwhile we have the activity of the round tables.
Entretanto tienen lugar mesas redondas.
Preparations for the next round are on track.
Ya han comenzado los preparativos de la siguiente ronda.
There were no hands raised when I looked round.
En ese momento este no era el caso.
We can get them round the table.
Podemos reunirnos con ellas.
We support a new trade round.
Somos partidarios de que se abra una nueva ronda comercial.
Why do I speak in terms of winning a round?
¿Por qué digo que sólo hemos conseguido una primera victoria parcial?
So how are things being done this time round?
Pues bien, ¿cómo van las cosas en la actualidad?
We believe it is the other way round.
Nosotros creemos que es al contrario.
In this way, he stands to lose out all round.
De esta forma seguirá "enganchado" a su tabaco.
Is there a timetable for the second round?
¿Existe un calendario para la segunda ronda?
It should in fact be the other way round.
En realidad debería ser al revés.
It is we who need to catch up, not the other way round.
Somos nosotros los que necesitamos ponernos al día, no al revés.
Then there will be no development round!
¡En ese caso no habrá ninguna ronda de desarrollo!
In short, there is confusion all round.
En resumen, todo parece bastante confuso.
I would tend to see this the other way round.
Yo veo esto al revés.
Finally, just a few round figures.
Por último, quisiera aportar unas cuantas cifras redondas.
The federalists are going round in circles.
Los están dando vueltas en círculo.
However, we will do this in the next round.
Sin embargo, haremos esto en la próxima ronda.
Sighs of relief all round?
¿Suspiros de alivio por todas partes?
Actually, I would have preferred it the other way round.
En realidad, yo habría preferido la primera fórmula.
No selective indignation this time round, then.
No hay indignación selectiva.
Where is the leadership on the Doha Round?
¿Dónde está el liderazgo en la Ronda de Doha?
We want the round to succeed.
Queremos, por tanto, que la Ronda sea un éxito.
So we have an interest in this round succeeding.
De modo que nos interesa el éxito de esta Ronda.
It began to rebalance the round.
Comenzó a restaurar el equilibrio en la ronda.
That is how we went into this round; that is how we want to come out of it.
Así es como hemos entrado en esta ronda; así es como queremos salir de ella.
There are difficult issues in this trade round.
Existen temas espinosos en esta ronda comercial.
They are the wrong way round.
Se han traducido justo al revés.
This page is powered by the Spanish Sentences Maker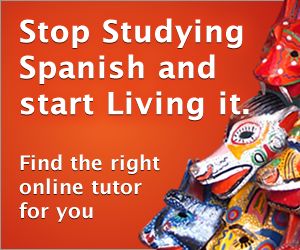 The Sentence Maker allows you to enter a word or phrase in the text box below and retrieve translated sentence pairs (English and Spanish) containing that word/phrase. This tool is great for seeing how words are used in a natural context.
---