---
Sentence Maker: ridiculous
The Sentence Maker allows you to enter a word or phrase in the text box below and retrieve translated sentence pairs (English and Spanish) containing that word/phrase. This tool is great for seeing how words are used in a natural context.
This is all too ridiculous.
Resulta excesivamente ridículo.
This is ridiculous, completely ridiculous.
Es completamente ridículo, ridículo.
This could seem ridiculous, but it is not at all.
Podría parecer insignificante, pero en modo alguno lo es.
What I said was not ridiculous.
Lo que dije no era ridículo.
This is a ridiculous policy.
Es una política absurda.
This is all stupid and ridiculous.
Es estúpido y ridículo.
What are ridiculous are interventions such as yours.
Lo que es ridículo son intervenciones como la suya.
It is a ridiculous discussion.
Se trata de un debate ridículo.
It is too ridiculous for words.
Es demasiado ridículo para expresarlo en palabras.
This is ridiculous and incomprehensible.
Esto es ridículo e incomprensible.
Is there anything more ridiculous?
¿Hay algo más ridículo que eso?
In our view, this is ridiculous!
¡Todo esto no nos parece serio!
This is inefficient and it is ridiculous.
Resulta ineficaz y ridículo.
This is both tragic and ridiculous.
Es dramático e irrisorio a la vez.
The whole thing verges on the ridiculous.
Porque aquí entramos en lo irrisorio.
Clearly this is a ridiculous situation.
Esta claro que es una situación ridícula.
'With pomp and ridiculous display,
«Con pompa y ridícula demostración
That really is too ridiculous for words.
Se trata ciertamente de palabras demasiado ridículas.
His attitude is ridiculous and paranoid.
Su actitud es ridícula y paranoica.
It would be a ridiculous claim to make, were they to do so.
Sería una manifestación ridícula, caso de que la exteriorizara.
It would seem ridiculous if we were to hear it again now.
Sería gracioso volver a escucharlo hoy.
This is absolutely ridiculous, Commissioner.
Esto es absolutamente ridículo, señor Comisario.
   Mr President, this motion is ridiculous.
   – Señor Presidente, esta propuesta es ridícula.
That is impossible; it is ridiculous; it will not happen.
Esto es imposible; es ridículo; no ocurrirá.
Politically speaking, that is completely ridiculous!
¡Desde el punto de vista político, eso es completamente ridículo!
We have no confidence in this ridiculous voting system.
No tenemos confianza en este ridículo sistema de votación.
Do we want to look ridiculous?
¿Queremos quedar en ridículo?
The question of limiting enlargement is ridiculous.
La cuestión de limitar la ampliación es ridícula.
This makes us look ridiculous.
Esto nos hace parecer ridículos.
This is ridiculous, and is terribly dangerous for our citizens.
Resulta ridículo, e increíblemente peligroso para nuestros ciudadanos.
That, Mr President, is simply ridiculous.
Señor Presidente, eso es, simplemente, una tontería.
Such a fight would be both futile and ridiculous.
Esta lucha sería tan fútil como ridícula.
It is ridiculous to ban it internally.
La prohibición interna es ridícula.
Like everything excessive, it is ridiculous.
Como todo lo excesivo, es ridículo.
This is ridiculous and must stop.
Esta situación es ridícula y debe terminar.
Parliament's grievances are not ridiculous.
Los motivos de queja del Parlamento no son ridículos.
Or are we letting that degenerate into a ridiculous slogan?
¿Vamos a dejar que se convierta en un absurdo eslogan?
But turning to the question of 'ridiculous systems' .
Pero, volviendo a la cuestión de los «sistemas ridículos».
Otherwise we shall just be ridiculous.
En caso contrario haremos el ridículo.
Europe must not make itself ridiculous.
Europa no debe aparecer ridícula.
We really are making ourselves look ridiculous.
Les ruego que recapaciten pues caeremos realmente en el ridículo.
It is absolutely ridiculous and it has to end.
Resulta absolutamente ridículo y se tiene que acabar.
That is an utterly ridiculous assumption.
Esto es completamente ridículo.
That is ridiculous! It is quite inexplicable to anyone.
No se puede explicar a nadie.
That seems ridiculous, to doctors in any case.
Eso parece ridículo, a los médicos en todo caso.
The situation is just ridiculous on both counts.
Son dos cosas que son imposibles.
May I say that it is ridiculous to uphold this.
Permítanme decir que es ridículo sostenerlo.
The whole issue is therefore somewhat ridiculous.
¡Por eso todo esto es ridículo!
I think it is a disgrace, it is a waste of money and as for the ridiculous ...
Me parece espantoso, es un despilfarro de dinero y francamente no es serio lo que varios...
To justify this by saying that we label them is completely ridiculous.
Justificar esto diciendo que los etiquetamos es completamente ridículo.
This page is powered by the Spanish Sentences Maker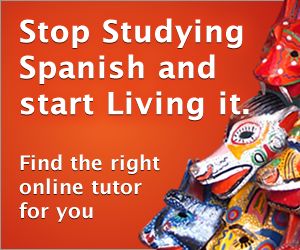 ---