---
Sentence Maker: reporter
The Sentence Maker allows you to enter a word or phrase in the text box below and retrieve translated sentence pairs (English and Spanish) containing that word/phrase. This tool is great for seeing how words are used in a natural context.
The court reporter will now repeat what was just said.
El relator de la corte repetirá ahora lo que acaba de ser dicho.

The reporter doubted that they would control the fire.
El reportero dudaba que controlaran el incendio.
Writing about the facts the female reporter lied.
Escribiendo sobre los hechos la reportera mintió.
The reporter was writing the article when her boss came in.
La reportera escribía el artículo cuando su jefe entró.
That is what the reporter wants and that is what we all want.
Eso es lo que quiere la ponente y todos nosotros.
As the reporter said, the Council has treated Parliament with complete contempt.
Como ha dicho el ponente, el Consejo ha tratado al Parlamento con total desprecio.
I then called the reporter and told him I wanted to meet the mullahs.
Entonces llamé al periodista y le dije que quería reunirme con los mulás.
He has been an outstanding reporter, and the secretariat too has done a splendid job.
En este homenaje deseo igualmente incluir al secretariado que desempeñó sus labores de manera inmejorable.
Even after the reporter put many more questions to him, he did not say 'no' to Turkish accession.
Incluso después de que el entrevistador le hiciese muchas otras preguntas, no dijo que «no» a la adhesión turca.
I was interviewed by a BBC reporter, who came from London but interviewed me in the local language, Hausa.
Un periodista de la BBC, que vino de Londres, me entrevistó en el idioma local, el hausa.
A reporter, outside this room, told me that he has not seen so many lobbyists in Strasbourg before.
Un reportero me ha dicho, fuera de esta sala, que nunca antes había visto tantos grupos de presión en Estrasburgo.
In South Sakhalin, an army lieutenant attacked a reporter of the Yuzhno Sakhalinsk Tvoya Gazeta.
En Sajalin del Sur, un teniente del ejército atacó a un reportero del periódico de esta región Tvoya Gazeta.
Journalists were also beaten, including Associated Press reporter Ben Stocking.
También recibieron golpes periodistas, entre ellos un reportero de Associated Press, el señor Stocking.
The American magazine 'National Catholic Reporter' lists 23 countries where sexual abuse occurs.
La revista estadounidense "National Catholic Reporter" menciona 23 países en los que se han registrado casos de abuso sexual.
reporter of the opinion of the Employment and Social Committee. ? (LT) I congratulate Mr Jorgo Chatzimarkakis for preparing this report.
ponente de opinión de la Comisión de Empleo y Asuntos Sociales.- (LT) Felicito al señor Jorgo Chatzimarkakis por la elaboración de este informe.
In St Petersburg, a reporter of Grazhdansky Golos was detained by the militsiya for 'being in a polling station without authorisation'.
En San Petersburgo, una reportera de Grazhdansky Golos fue detenida por la milicia rusa por "encontrarse en un colegio electoral sin autorización".
A reporter of Vpered (Forward), a local daily from Khimki in the Moscow Oblast, was attacked by militsiya officers when he tried to put in his ballot.
Un reportero de Vpered ("Adelante"), diario local de Khimki, en la región de Moscú, fue atacado por agentes de la milicia cuando intentaba depositar su voto.
The reporter - and the Legal Affairs Committee agrees with him - advocates a directive, because the Member States can apply that more flexibly.
El ponente -y la Comisión de Asuntos Jurídicos coincide con él- es partidario de una directiva, porque para los Estados miembros resulta también manejable con más flexibilidad.
For example, Acting President Vladimir Putin gave an assurance last Monday that he had ordered the country' s security services to bring the missing reporter back to Moscow safely.
Así, el Presidente interino Vladímir Putin aseguró el lunes pasado haber dado órdenes a los servicios secretos del país para que buscaran al periodista desaparecido y le llevaran sano y salvo a Moscú.
These include prominent missing persons such as the former White Russian Minister of Internal Affairs Zacharenko, the opposition politician Gontshar and the White Russian television reporter Sawadski.
Entre ellos se encontrarían personajes tan destacados como el anterior ministro de asuntos interiores bielorruso Zacharenko, el político de la oposición Gonchar y el reportero de la televisión bielorrusa Sawadski.
Someone denounced reporter Hans-Martin Tillack, claiming he had paid money for confidential documents from inside the Commission. used the documents to publish a report about fraud in Brussels.
Alguien denunció al reportero Hans-Martin Tillack, de la revista , afirmando que había pagado por documentos confidenciales de la Comisión. utilizó los documentos para publicar un informe sobre el fraude en Bruselas.
This page is powered by the Spanish Sentences Maker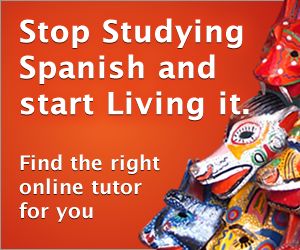 ---